Even in times when the global economy is not ideal, the food service sector can always offer an opportunity for success to whom has something good and original to offer on the market.
In the last years, especially in street food, we witness a great buzz of ideas and innovation with new businesses and jobs, but also new independent business owners entering the industry and big companies using promo trucks for marketing purposes.
The market of street food and take away is booming. Quality food and new food and beverage proposals are presented in the most different contexts.
Festivals, corporate meetings, weddings, district fairs, public and private events, stations, airports and shopping malls, there is no place or event where street food, traditional or new, is not wanted and offered.
Business opportunities are endless and you can't miss them. Even home deliveries provide a chance for branding and street marketing.
The question is: is there a strategy or a formula that guarantees the success and gives a sure chance to profit from that business?
The answer is no. The factors to consider are too many and too many are the variables to evaluate in advance. There are nonetheless crucial aspects to bear in mind in order to succeed and successful examples that can be taken as reference models in the street food industry.
Anyone who wants to open a street food business should start to get familiar with the good practices that showed to be working well until now, even though there is always space for new ideas.
After all, aren't big innovators, those who knew well what currently exist and what existed?

Some fundamental aspects of a winning strategy

1. Clearly defining the goals that a food truck would help you reach.
What is the goal that I want to reach when buying a customized food truck?
Do I want to sell food? Do I want to promote and show my products? Do I primarily need to advertise my brand giving it more visibility? Do I only want to offer my clients an original and attractive service? Do I need to communicate the value and the quality of the products, services and brand? Do I want to convey a specific message? Do I need to impress with the aesthetic and features of a street food vehicle? Do I want to represent specific values of my company? For example elegance, exclusivity, tradition, innovation…? A mix of all the above?
That's fine. The important thing is to have clear ideas. The Rock Burger guys, for instance, have very clear ideas. They own a rock themed burgher/cafeteria in Turin and they chose to expand their business with a burger food truck with a likewise rock style.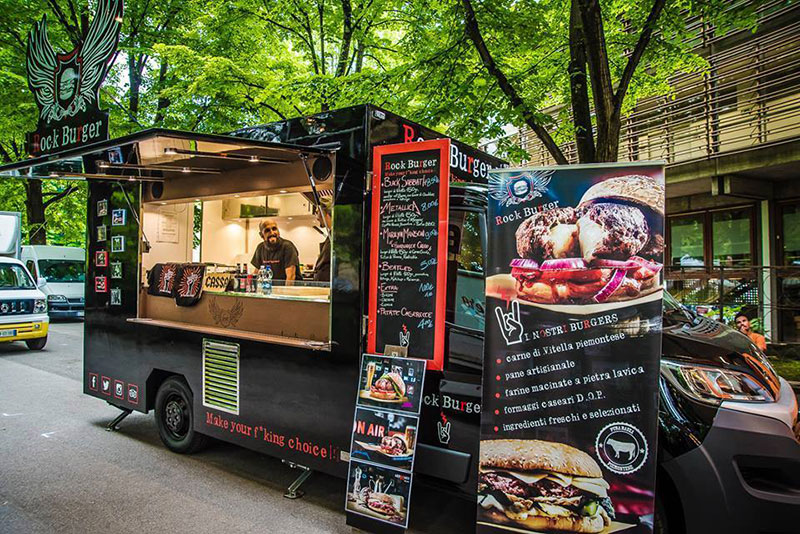 In this way, they can promote their new place (Via Roero di Cortanze, 2, Turin) and increase their profits at the same time selling street food.
And they've come a long way, since they've been selected to participate at the TV show Street Food Battle!

2. Clearly elaborating the food truck concept you have in mind.

Which vehicle should I use? Truck, trailer, Piaggio Ape, bus, vintage truck? What features should it have and what kind of equipment should I install? What should it communicate to pass-byers? What logos and writings would make it unique? What is the winning marketing strategy to promote my food truck?
The food truck must represent the company and its style, but it can also convey a more narrow and definite message if the goal is more delimited. Anyways, in the first planning phase, all this must already be clear. The food truck will be the ambassador of your brand in front of thousands of people that in the long run will interact with it. Which is the right marketing and communication strategy to advertise your food truck?
Mastri Birrai Umbri know this very well and they chose a vintage food truck to represent the traditional flavor that their beers leave in the gourmets' mouths.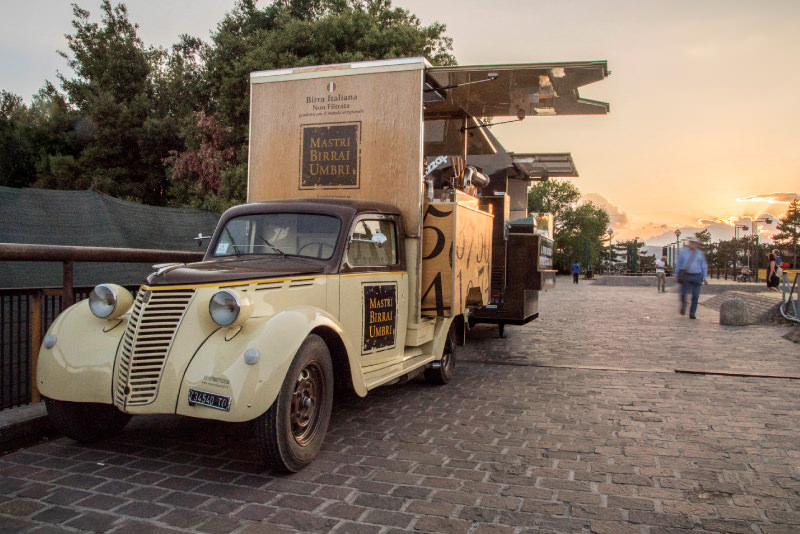 3. Choosing the right products to sell and show.
The choice of products and meals to offer cannot depend only on your personal tastes or on what you can do best.
You need to be aware of the market and contexts where you want to operate, get an idea of what your competitors offer and understand the trends of the moment.
Knowing the market and your competitors means avoiding to offer something that is already more than available, but also understanding that works and what doesn't.
It is convenient to know the trends in order to exploit it, possibly adding some innovation.
Your food and products can be traditional but in line with the local taste, they can be exotic but popular, so easy to introduce to your clients, they can be fusion, so combining two or more cooking traditions, they can innovate a tradition, local as well as far away.
Either way it is important to find your own original point and to be able to communicate the distinctive features of your proposal. An example?
Ape Bedda. They want to "tell a Sicilian tale through food and stories". If you still doubt that you can do all that on an Ape Piaggio food truck, check out the video in the link below:



4. The passion and profession of the food truck operators.
Working on a food truck requires many skills. You need to know your products very well and to be able to prepare them or cook them in the best possible, not to mention fast and efficient, way because there are contexts where the clients flux demands it.
In the street food sector, you are always in contact with your clients and with the public, so, you must be a people person and love being with people, otherwise working on a food truck can get hard.
When big companies buy or rent a food truck with promotional purposes, they entrust the management to competent and enthusiast employees and Aperol with their VW T2 in a cocktail bar outfitting is no exception.


Other examples of successful strategies and food trucks

The Hamburger Foundation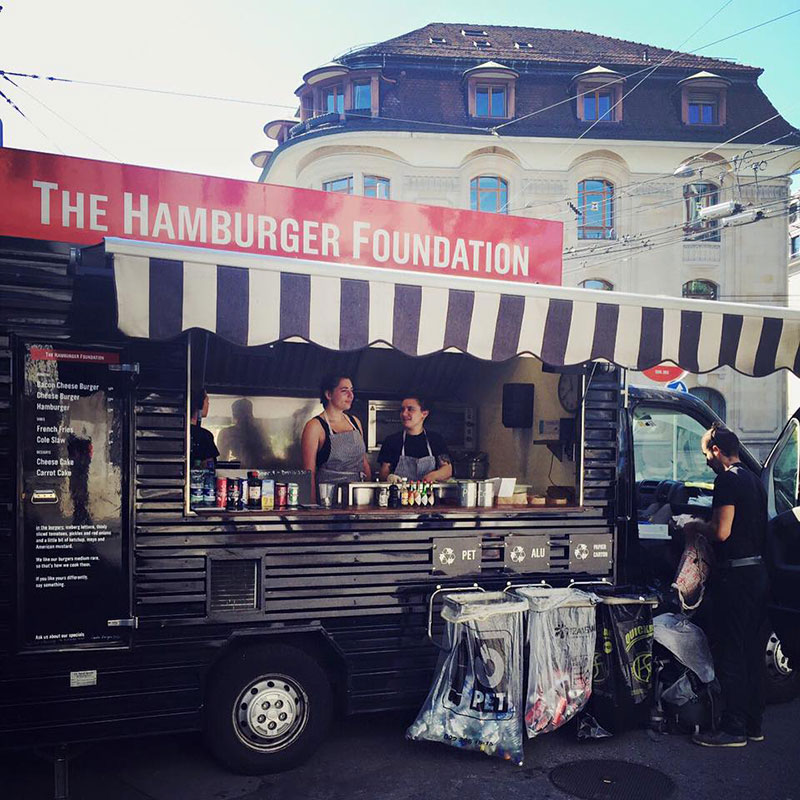 They started with one food truck in Geneva and the great success they had brought them to have 2 restaurants and 2 food trucks today.

Nuvole di Latte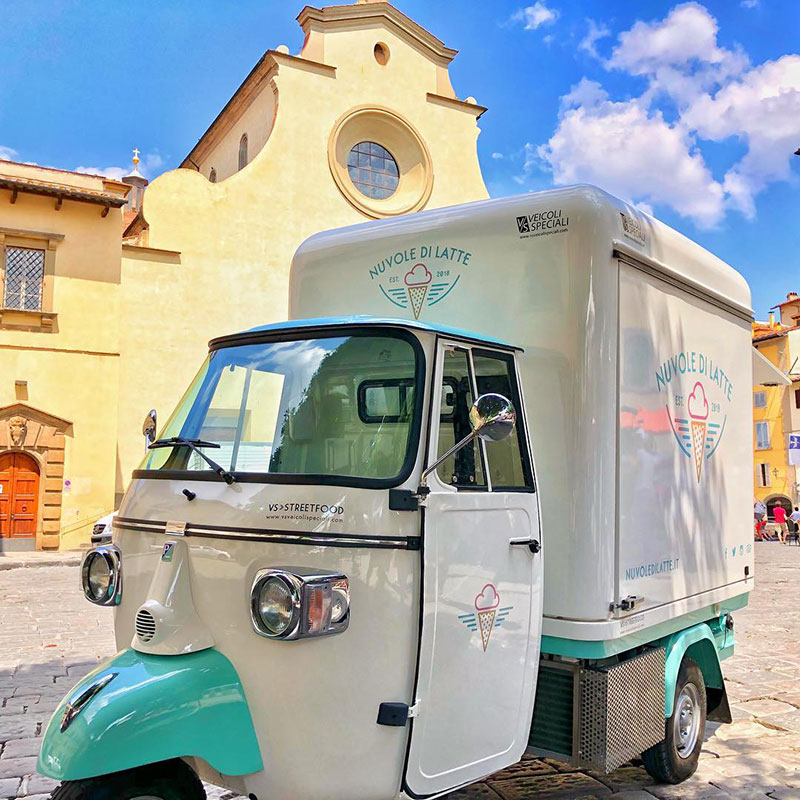 This gelateria became an institution in Florence and province. They sell their artisanal ice cream everywhere: o the streets, outside schools and in festivals and events. The picture here above was taken during a casting for a TV show for the RAI channel.

Bee Chic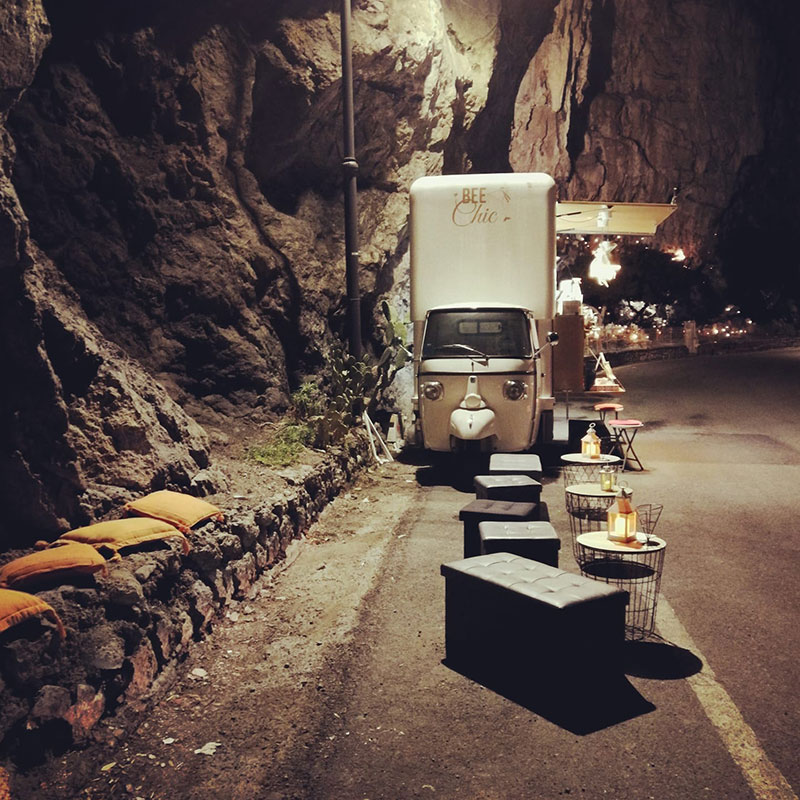 An elegant Ape Piaggio outfitted for catering services for weddings, birthdays, parties, events and celebrations of all kinds. In order to satisfy all the requests they get, Bee Chic should split.

Kostina




A vintage food truck built on the new version of the Citroen Type H. An itinerant restaurant that can work efficiently in any kid of event. The truck makes profits and also promotes the brand of the referent restaurant.

Grano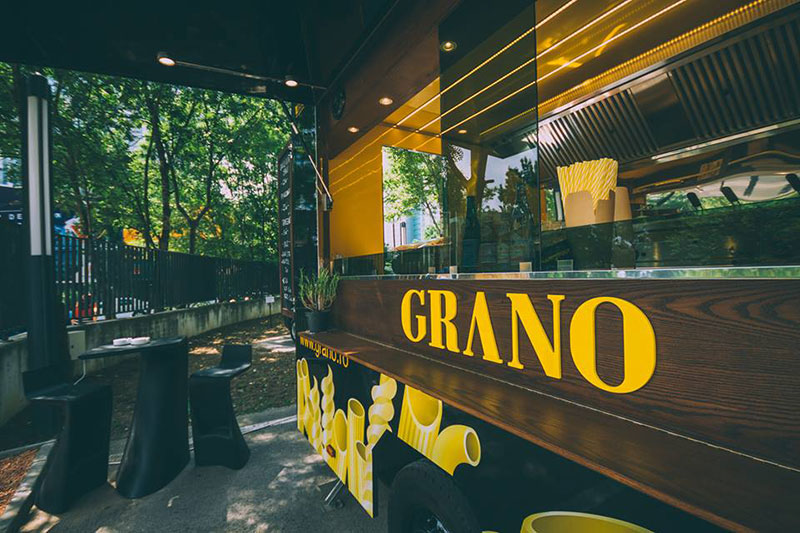 A very popular restaurant in Bucharest included in their promotional strategies a food truck that sells some of the best meals of the restaurant.

Su Frittu – Su Primu – Su Segundu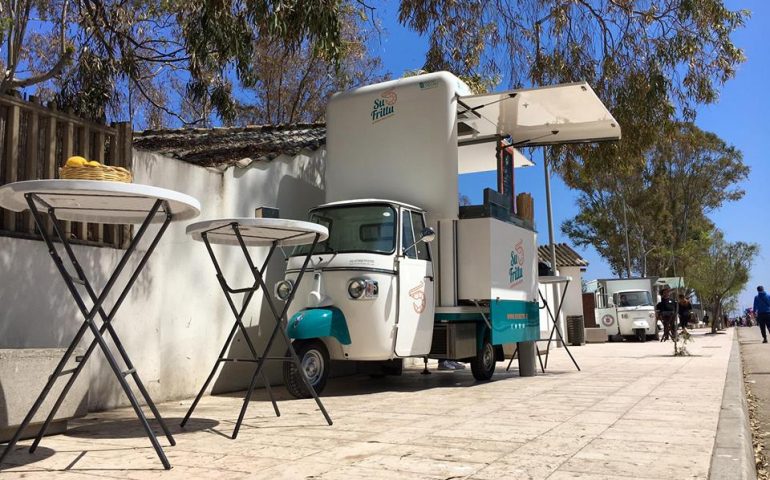 3 Ape street food in the same city offer 3 different menus for one business project. It is called Itinerant Street Food and its success is so great that in Cagliari, Sardinia, wanted to make a show about it with cooking challenges for wannabe chefs.

Biraghi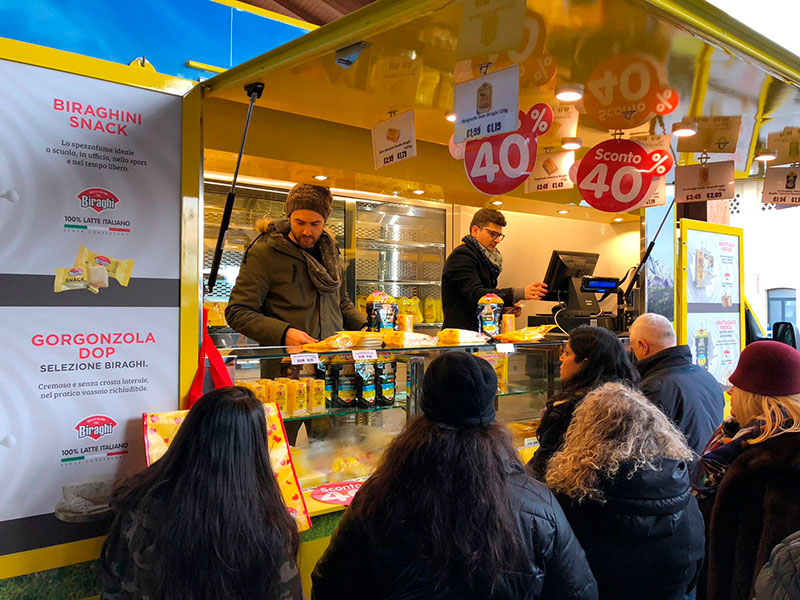 Piedmonts dairy company with international fame that wanted to use a food truck in its promotional tours but also outside shopping centers for marketing and advertising their brand.