Big companies have always been in the vanguard of creating new marketing and promotional strategies for their brand. They have capitals to invest and marketing agencies with experts that work to bring them to success.
It is no surprise that they can organize sponsored events and launch advertising and innovative promotional tours to make an effective use of street marketing.
The fact that in the last years using a promo truck has become a tendency also for big companies, such as fashion and luxury brands, is a proof of the efficiency and the communicative power of these trucks on the public.
But, what is a promo truck?
A promo truck is a promotional vehicle used by a company to promote its brand and services/products. The truck can be customized in terms of graphic design and outfitting, in order to make it functional to the operative and communicative goals of the company.
The promo truck essentially communicates, more or less explicitly, through the model of the truck, the graphic design, colors and the accessories (blackboards, shelves, signs…).
From an operative point of view, the purposes of a promo truck can be many:
selling
exhibiting
informing
etc.

When the promo truck is geared up with a kitchen and can prepare food and warm dishes, it becomes also a food truck.
In this case, the company entrust the catering service to the food truck for corporate events or attending big exhibitions where offering food can be a plus for the corporate image.
One of the best example of how a top company in the technology sector can effectively use a promo truck in the food truck version is Tesla.




This multinational US company operates mainly in the energy-stocking sector (high performance batteries) and automotive (electric cars).
To launch their new Model X on the Italian market, Tesla organized a promotional tour where their new supertechnologic electric car tows a street food trailer with a professional kitchen powered by solar energy.
In each stop of the tour a well-known chef, on the trailer, cooks for the public elaborated warm dishes, offering a useful and spectacular show cooking at the same time.
Gourmet street food is used by Tesla to promote their image not only with a series of public activities with an entertaining service, but also with an original food offer, in line with the brand philosophy.
Tesla opted for a trailer to use as a food truck because it can be adapted at the tour's promotional target: the trailer is in fact towed by the Tesla Model X.
Biraghi, to mention another big brand, opted for a promo truck with selling and exhibition purposes in order to promote their bestseller products.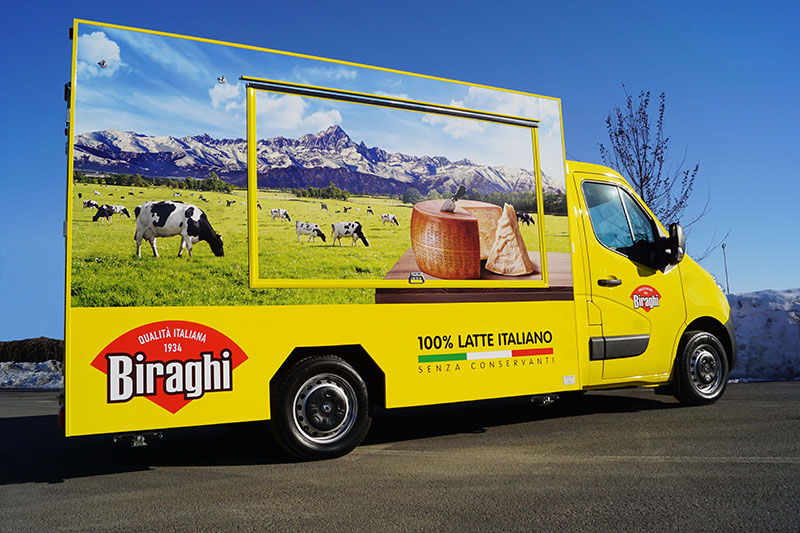 Biraghi's truck is based on a Renault Master truck and they use it in a promotional tour that the company is taking around cities and towns in Piedmont and beyond.
The attractive yellow truck promotes a direct contact with clients, offering samples of their distinctive products that you can directly buy or they give you discounts and offers for future purchases.
Biraghi is undertaking a non-conventional marketing action that uses the itinerant communication of the promo truck to enlarge the visibility of the brand.
Brazzale and Rapelli have bought their deli food trucks for similar purposes.
Lavazza as well entrusted a promo truck to increase the brand communication towards the big public. How? They opted for a vintage truck, converting it into a vintage food truck that they located in the departure hall of the Turin airport.




The food truck offers, of course, Lavazza coffee, but also drinks and snacks to Italian and international travelers: the truck is an instrument that makes profit but at the same time develops an incredible marketing strategy that gives prestige to the brand with style and originality.
Pentole Agnelli is another good example of a company in big expansion that adds a promo truck to its marketing mix in order to show their products and advertise its brand.




With its customized Ape Piaggio, Pentole Agnelli attends big events showing and explaining the distinctive qualities of its products. They have a tremendous return of image thanks to the original promotion solution of the Ape.

Other important companies that opted for a promo truck

Raspini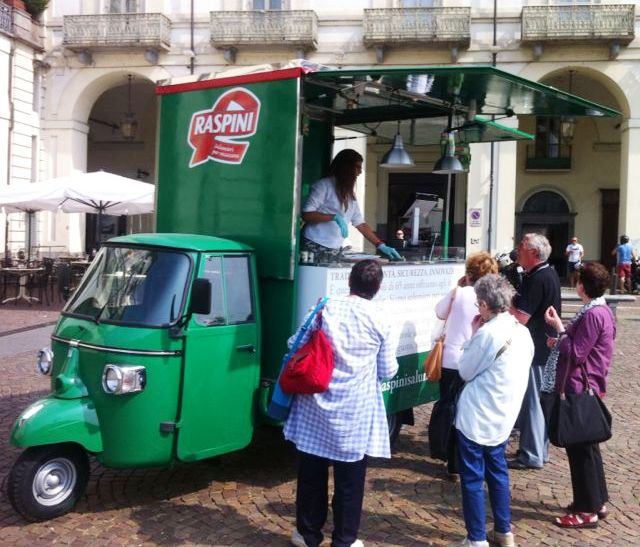 Reitzel




Douglas




Vergnano




Mastri Birrai Umbri




Farchioni




Grom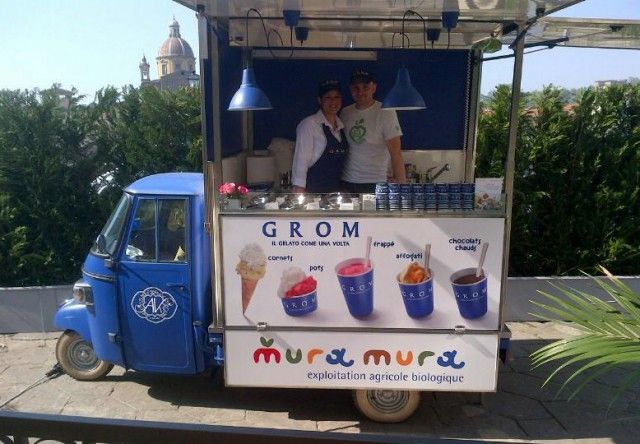 Martini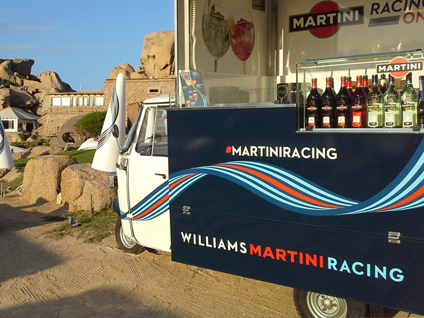 Aperol