When companies see a good business or marketing opportunity in the street food or catering sector, they need to figure out the logistics and instruments necessary to take advantage of it.
A quality food truck is surely an ideal vehicle for many valid reasons:
it allows for greater mobility;
it is fit for any product;
it is a flexible tool which allows you to work in many different ways;
it can host a high-end professional kitchen;
it is easy to brand and offers greater visibility;
it has a strong visual impact on customers;
it requires modest investment and maintenance costs;
it makes work less monotonous and more enjoyable.
The list could go on and on, but it is long enough to show why more and more companies are choosing food trucks to increase business opportunities and promote their brands and products.
The hard part is deciding where to buy an attractive, efficient and safe vehicle which is fit for reaching your own specific objectives.
Buying a food truck is not a simple task primarily because businesses who buy their first food trucks are not familiar with manufacturers in this sector.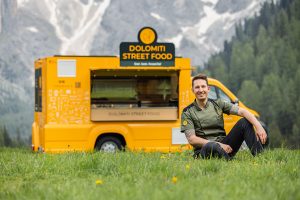 Being a niche market, there are no large or well-known brands in the food truck sector. That's why buying a food truck is not like buying a car or motorcycle, where brand notoriety provides a sense of security.
Furthermore, as they contain food products, food trucks are special vehicles which must respect a series of health and road standards.
Plus, the buyer is faced with the difficult task of evaluating the quality of the outfitting, the materials, and the equipment installed on the vehicle.
This can be a difficult task if you are not in the industry. That's why we have decided to give you some GUIDELINES to help you better understand this sector and avoid unpleasant surprises after the purchase.
What to ask yourself and the food truck's manufacturer to minimize risks when buying a vehicle

The first thing you need to do is to use common sense. It is misguided to think you can buy a food truck with a slightly higher, or even lower, cost than the base vehicle, which provides the foundations for the outfitting.
There are many short-run and, even more, amateur manufacturers which sell custom food trucks at very low prices by cutting costs on everything imaginable to offer a superficially eye-catching product. However, these vehicles are essentially inefficient and fragile, and often do not respect the minimum health and road standards.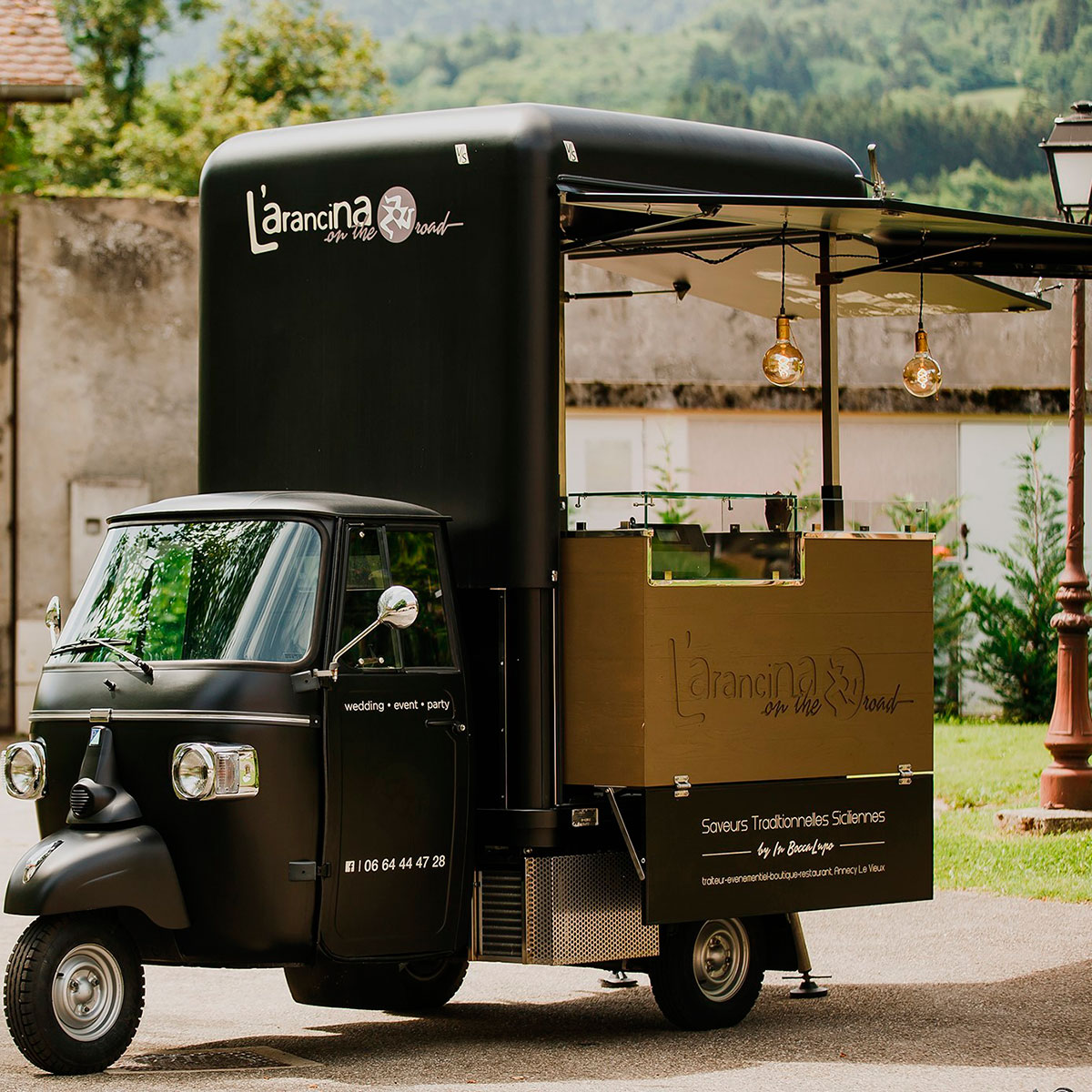 A vehicle which is not up to code puts you at risk of heavy fines, forced closure and the seizure of the vehicle. The initial cost savings get offset and eclipsed later on by high maintenance and repair costs and more frequent recurrences of unexpected malfunctions.
In many of these cases there is an almost complete lack of planning in the design of the interiors. This affects the ergonomics and the practicality of the food truck and leads to a poorer work environment and service offered to the customer.
Common sense is also needed to avoid purchasing a food truck online like you would a cellphone. In these cases, you are sure to be ripped off and, considering the prices on shady platforms and sites, there is an elevated risk of getting scammed.
When you eventually decide to turn to a more easily identifiable manufacturer, asking yourself and the manufacturer the right questions is a prerequisite to making a good choice.
QUESTIONS TO ASK YOURSELF
Is the outfitter trustworthy? Does it have a good or bad reputation online? Does it have good reviews on social media pages?
Where is the company's headquarters? Can it be easily contacted? If contacted, does it quickly respond to my requests?
Is the food truck on offer new, used, or is it an old, refitted and repainted vehicle?
If the food truck is used, how closely does what is stated in the registration document correspond to the actual vehicle?
Does the food truck respect current health standards?
What are the legal consequences for those who do not respect health and approval standards?
Does the seller issue all the certifications and is it authorized to do so?


QUESTIONS TO ASK THE FOOD TRUCK MANUFACTURER
Can the food truck be driven with a type-B driver's license? If so, does it respect the weight and size requirements provided by the vehicle's manufacturer?
Is the interior equipment of professional quality? What brands are used?
Are the systems professional? For example, is the electrical system correctly sized? Is each item protected by a magnetothermic circuit breaker? Does the water system respect health requirements?
Do the counters come in stainless steel?
Is the flooring antibacterial and non-slip? Has it been made in wood or, even worse, in aluminum tread plate?
Do the refrigerators guarantee correct temperatures even in the case of extreme heat?

Moreover, you must also be aware that, beyond the macroscopic features, what separates food trucks in terms of price and quality is the sum of their parts: the materials used, the way they get assembled, the manufacturing processes which influence the food truck's solidity, as well as the lighting, finishes, paints and so on.
Gathering information on many features will allow you to get a better idea of the product. Plus, the manufacturer's ability to clearly and transparently respond to your inquiries will provide a good idea on its level of reliability and expertise.
A food truck is both a transportation and work vehicle. It is therefore doubly important for it to be safe, solid, functional and last as long as possible.
You don't buy a food truck every day. So, you'd better choose a special one!