The pandemic and post-pandemic world has seen a significant increase in uncertainty, placing a large part of businesses into precarity, short-term planning and intermittent operation.
The service, hospitality and dining sectors have been particularly hit by lawmakers' inconsistent restrictions and regulations which look to address this extreme instability.
Like sailors in a never-ending storm, we are forced to show immense resilience and greater mobility.
Many companies have figured this out and that's why they are equipping themselves with new tools to transport and sell products and promote their businesses.
By purchasing commercial vehicles for home delivery and food trucks outfitted with professional kitchens, the most innovative companies are investing in order to increase their ability to adapt to an unpredictable and competitive environment.
Today more than ever, VS Veicoli Speciali is a leader in these changing times and a reliable partner for any company that would like to ride this wave instead of being overwhelmed by it.
We are engaged in a constant process of technical and technological refinement to create vehicles tailormade for the client's needs and goals.

We offer careful and targeted consultancy in order to help the client make decisions that will maximize their profits.
Our prime concern has always consisted in not only taking the buyers' requests seriously, but also their aspirations, helping them establish a successful project that is supported by a realistic vision of the street food sector and mobile marketing.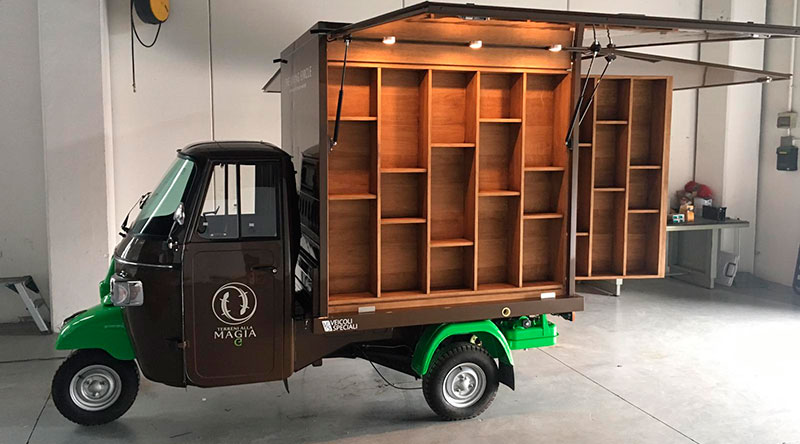 Producing a high-end custom food truck means carefully choosing and personalizing every element that will make it unique and highly functional:
materials;
equipment and tools;
lighting;
ergonomics;
graphic design;
colors;
etc.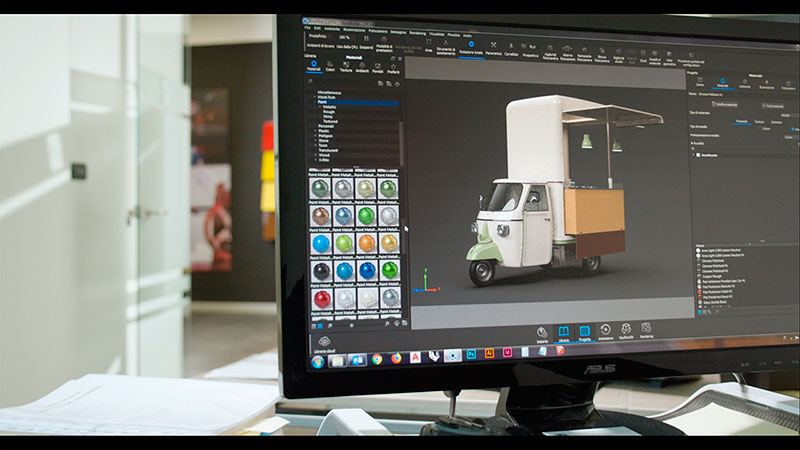 The sum total of this expert combination will determine the investment's success.

The elements that contribute to defining a food truck's price

VS Veicoli Speciali's team gets excited when faced with complex projects and finds pleasure in taking care of the details and finishing touches for the perfecting of each outfitting.
We are glad to have demanding clients who wish to receive a "special" vehicle designed to create interest and excite the owners, operators and clients.
As they deal with food and incorporate electrical equipment, foods trucks must not only be aesthetically effective, but also safe, comfortable and up-to-code.
There are four elements to carefully consider before buying a food truck:

1.
TECHNICAL FEASABILITY
Over many years in the production of food trucks and commercial vehicles we can say that we have seen it all, both in person and online. To the eyes of potential buyers, the bizarre solutions adopted by a manufacturer can appear creative and sensible. However, they often hide problems that only expert eyes are able to perceive:
technical-functional malfunctions;
incompatible components and materials;
solutions that increase wear and the breakdown of some parts;
choices that make the replacement of parts difficult or expensive;
etc.

The outfitting of a food or promo truck is a complex operation that must harmoniously integrate many features and elements.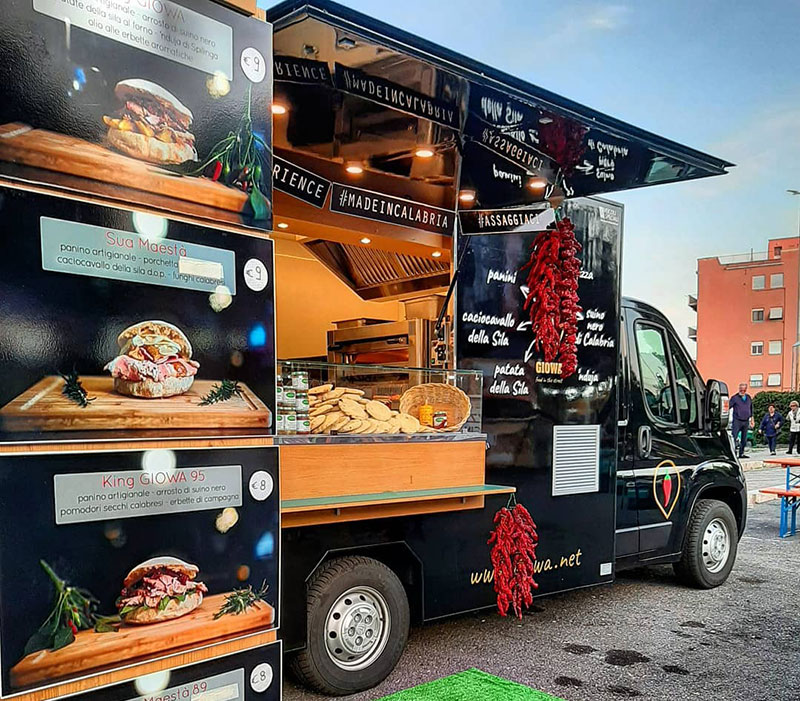 In order to achieve excellent results, prior to purchase a food truck it is necessary to study the client's profile, their products, their goals and, naturally, their requests.
Some of the aspects to analyze include:
storage;
energy;
systems;
space for equipment;
choice of methods for product preparation;
appliances and equipment;
scales;
materials;
internal air circulation;
air extraction;
lighting;
ergonomics;
customized logos and colors;
text and communications;
etc.

All of these elements are to be integrated to create an outfitting that technically and communicatively supports the client's business and highlights their product/brand.
2.
COMPLIANCE WITH HEALTH AND ROAD REGULATIONS
Experience has taught us that many buyers are convinced that a food truck which isn't up-to-code is a minor problem and not of concern to the regulating authorities.




Nothing could be further from the truth, as professional traveling businesses are perfectly aware. The vehicles, especially ones used for handling and preparing food, must comply with health and road regulations, and checks are a common occurrence.
In Italy, for instance, the health regulations are laid out in a law that you can view in the government's official document. Art. 4 sets the requirements that mobile kitchens must comply with in the serving of food.
As far as road regulations are concerned, all of the outfittings must respect the weight and size requirements that the vehicle type allows. Therefore, it is necessary to calculate the proper weight redistribution and correctly define the vehicle's center of gravity.
Particularly in the case of the driver license-B street food vehicles, weight compliance is fundamental for buying an adequate, safe and resalable vehicle.
The ease of use, the comfort in cooking, the quickness in moving and organizing equipment and food, and the time required for cleaning and vehicle maintenance all affect the value and the costs of a food truck.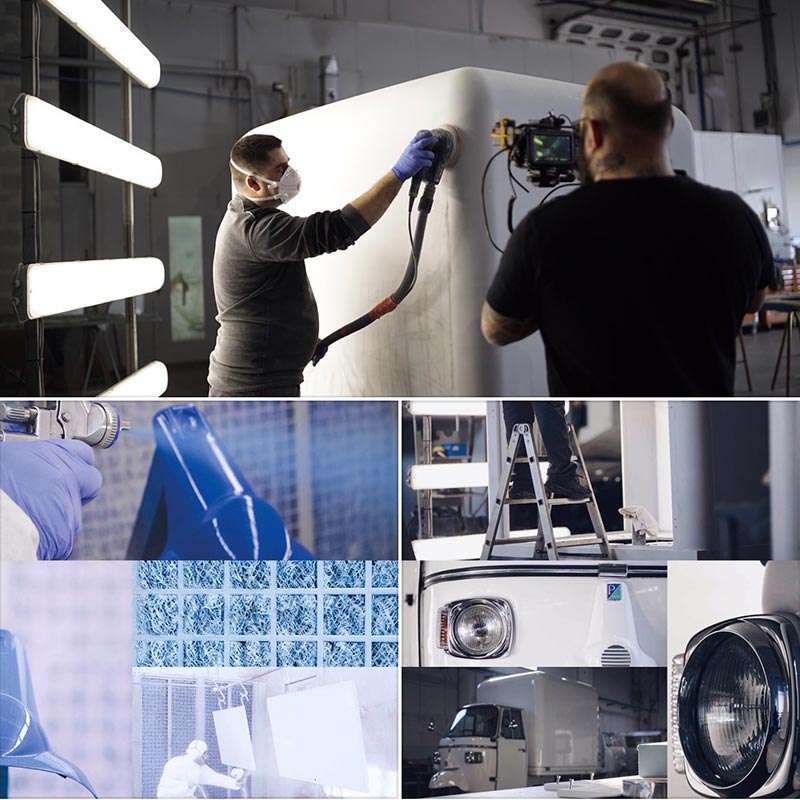 Among other things, high-quality food trucks should consider:
optimization of space;
the right arrangement of the equipment;
adequate internal height;
functional external height for serving customers;
surfaces without corners;
easy access to technical areas;
linear spaces and even surfaces to ease cleaning;
an easily cleanable floor protected by a stainless-steel perimeter;
sufficient and correctly distributed lighting;
etc.

Many elements contribute to establishing a food truck's price and its real value; before buying a vehicle, you must carefully gather information and ask for explanations.
4.
SUITABLITY TO THE CLIENT'S NEEDS
Unlike a tailor who only partakes in the suit's design and production phases, VS Veicoli Speciali also contributes to the analysis of the client's needs and sustainability of the project.


Our goal is not just to sell food trucks at any cost; for us it is essential that the tool we put into the company's or independent contractor's hands generates profits and provides effective branding.
For example, with the client we evaluate:
the vehicle's degree of mobility;
the management and maintenance costs;
product storage;
production volume;
how to develop interaction with clients;
marketing opportunities;
etc.

From the initial phase to the post-sales service, we accompany the client on a successful path, giving space to their ideas, looking for the right solutions, and reducing costs as much as possible. We put ourselves out there to help the client and learn, because we work with passion and want to improve every day.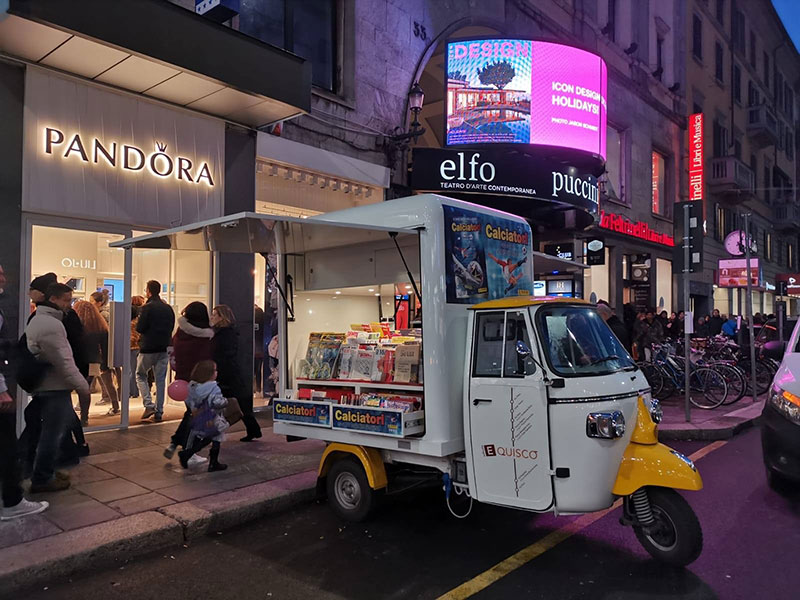 Contact us online or come visit our office. Together, we will find the right solution for your needs.