Over the last few years, enjoying food in the streets and other outdoor spaces has come back strong.
Food trucks in particular have established themselves as an effective and trendy means for managing street food and beverage sales.
In fact, street food and street drinks go hand in hand, and food trucks offer the public the chance to eat and drink almost anywhere:
streets and squares;
festival, fairs, and events;
outdoor private spaces like courtyards, gardens, and service areas;
private indoor spaces like hotel halls, exhibition pavilions, and commercial areas.
Street food offers a vendor the possibility of offering a wide array and endless variety of products: sandwiches, pasta, sushi, crepes, ice cream, coffee, vegetarian hamburgers, tacos, pizza, churros, and empanadas. Every kind of product and tradition can find its own niche market.
Even the quality of the food has improved. Consumers no longer accept whatever choice is out there. They are looking for tasty products which have been made with healthy and high-quality ingredients. There is a widespread desire to try new flavors and also enjoy traditional and local products.
This discussion holds true for drinks: we don't eat without drinking, but we can drink without eating!
Uncoincidentally, there is a growing number of entrepreneurs and companies which are buying drink trucks to sell beer, wine, prosecco, champagne, cocktails, etc.
WINE is a delicious, age-old product which never goes out of style and is perfect for bringing people together.
It can be sold in bottles, on tap, and served in glasses for tastings or paired with an equally tasty dish.
Why limit yourself to selling it in a closed setting like a winery, wine bar, or shop?
4 successful wine trucks to get you inspired
Signorvino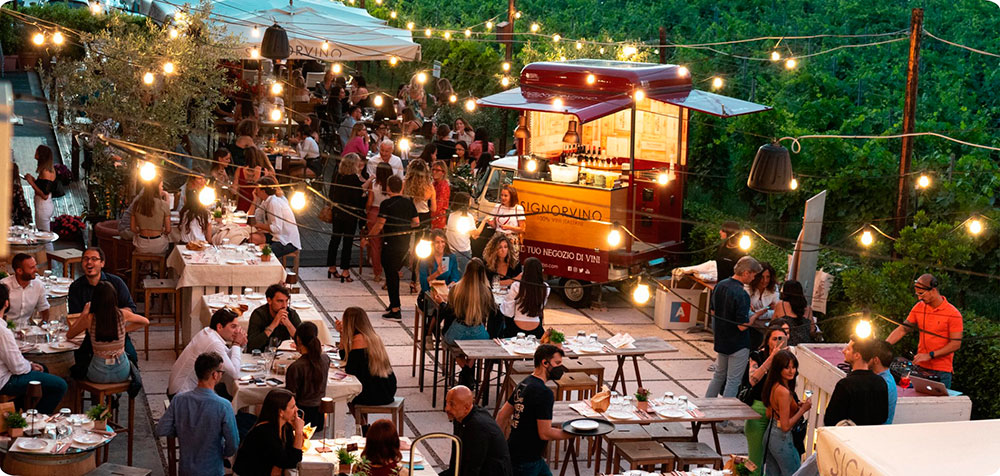 Signorvino is a wine bar with locations throughout Italy where you can try the best Italian wines and eat amazing local dishes.
The wine bars are first and foremost shops for selling bottled wines, but they also offer patrons the opportunity to do some drinking, just like in classic Italian wineries.
The online store is a sales channel where people can choose to make purchases from the company's entire range of wines.
With the Ape Wine Bar, Signorvino has brought its wine-bar tastings to the streets, organizing tours throughout Italy each year.
The tours are money-making opportunities, but also aid in promotions, as they increase the brand's visibility.
Winelivery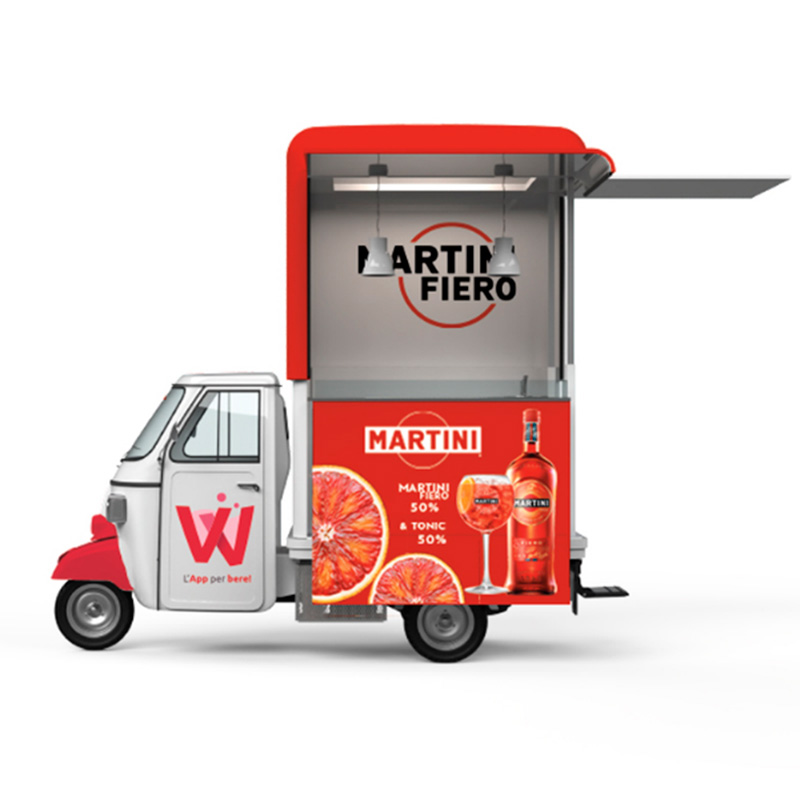 Winelivery is "the App for drinking", first and foremost, wine, but also offers beers, liqueurs, spirits, liquor, and energy drinks which come at the temperature you want them.
In dozens of Italian cities, through a convenient smartphone app, people can order their own wine (or beverage) and get it delivered to them within a half hour.
The orders can also be made on their website: winelivery.com
Winelivery's Ape wine-cocktail-bar is basically a marketing and promotional tool for events and branding.
At the time of writing, it is promoting Martini's "Fiero&Tonic" cocktail in Lombardy.
Pastot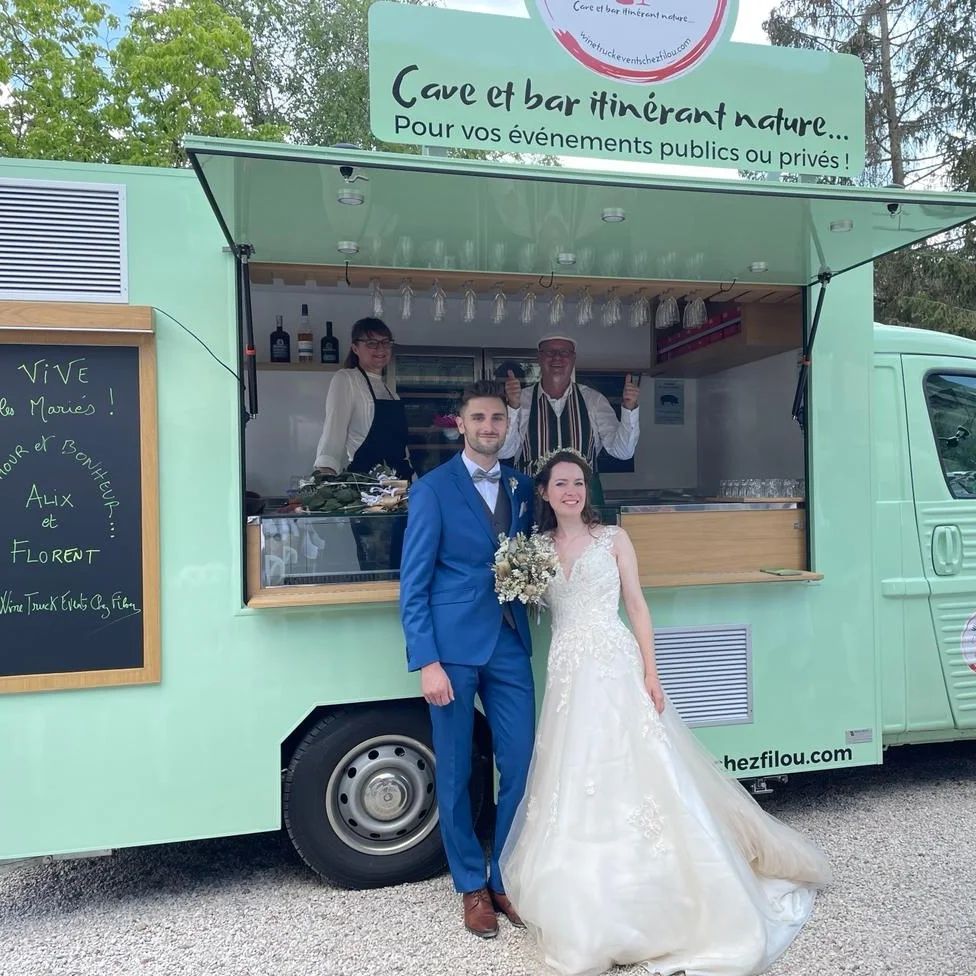 The Pastot wine truck came from an idea developed in France by a father and daughter who decided to offer a wide range of top-of-the-line wines, champagnes, sake, and craft beers.
The choice of using a Wine Truck gives Pastot the possibility of participating in fairs, festivals, and any other kind of event.
The drink truck is even available for rental for public and private events such as weddings, birthday parties, and ceremonies.
Pastot is an NV Food Truck built on a Citroën Jumper and equipped with fridges, rinsers, refrigerated displays, storage compartments, shelving, glass holders, and lots of other organizational tools to make work easier.
It is a spacious vehicle which is able to serve large volumes of drinks and aperitivi.
Asti Docg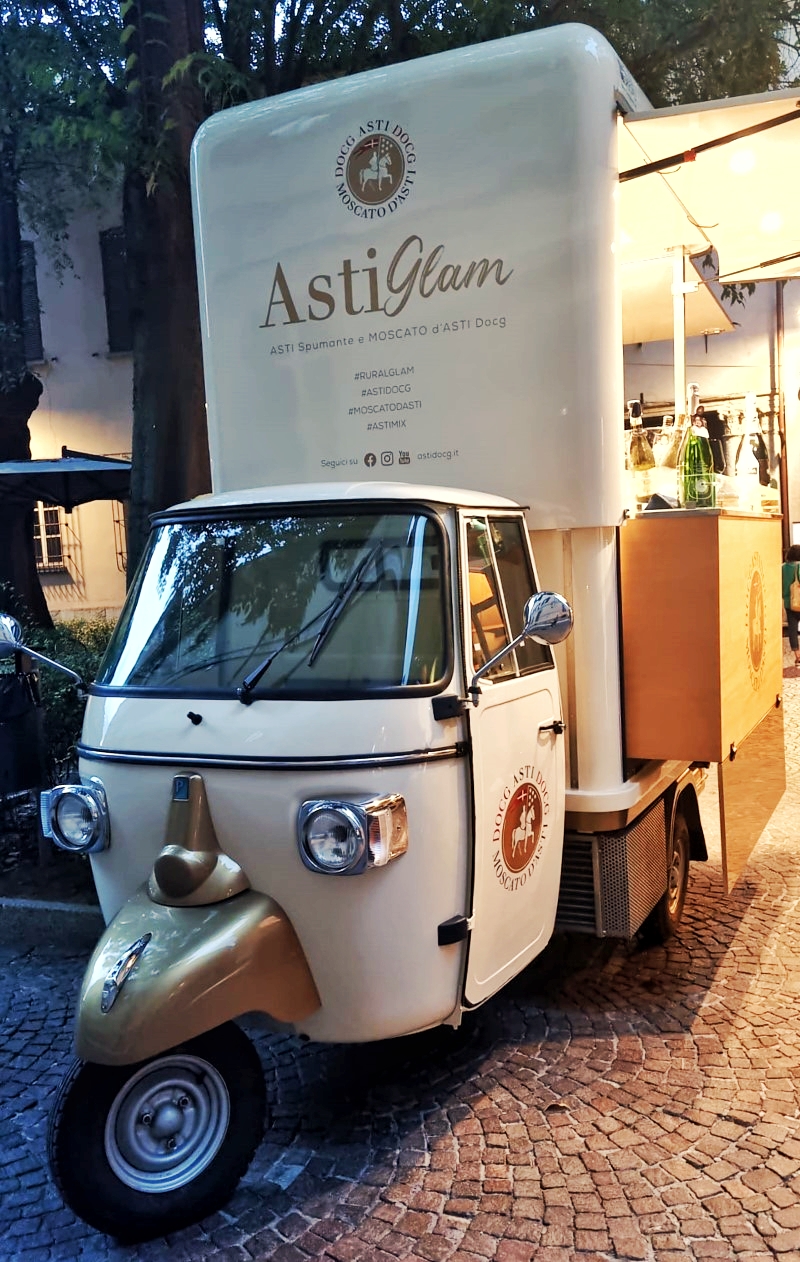 Asti Docg is a consortium which was founded to promote two wines from the Moscato Bianco grape: Asti Spumante DOCG and Moscato d'Asti DOCG.
The consortium decided to buy two Ape Wine Bars to uniquely promote the beauty of the land where the wines come from: Langhe, Roero and Monferrato.
When the two wine trucks participate in festivals, fairs and events, they are irresistible to anyone who passes by.
They provide the undeniable advantage of being able to offer wine tastings in a unique and attractive way.