Coffee breaks are by now part of European and American culture and are becoming more common throughout the world.
Having a coffee at a bar or café is a great way to carve out a moment for yourself, but can also be a time to socialize in good company.
For some time now, companies have understood that occupying these key spaces is good for both profits and the company's image. Small businesses and big brands are sure about the benefits that come from sponsoring leisure activities and offering services within events and commercial spaces.
A mobile coffee truck is an impactful marketing tool not only for food service businesses, but for all of those who are trying to rejuvenate their image with a useful service that associates their brand with pleasurable moments.
Additionally, a coffee truck is not limited to just selling coffee, as it can be used as a genuine mobile food stand where any type of drink or snack can be offered, along with warm meals and other drinks depending on the needs and context.
In doing so, a coffee truck with an espresso machine becomes a sort of kiosk on wheels, a traveling refreshment stand that can reach clients wherever they are.
Here is a non-exhaustive list of places where an espresso truck can be successfully located:
city streets and squares;
festivals and trade fairs;
company events;
private locations;
in front of one's own store;
in parks (inside or at the entrance);
in large shopping centers;
in large exhibition spaces;
in museums;
in casinos;
in private hotels and resorts;
in amusement parks;
in stations and airports;
etc.
There are countless business opportunities and situations where one can expand promotional and marketing strategies.
The coffee truck outfitting can be customized in every aspect:
graphic design and colors
materials
equipment
limiting
optional features
You can go for an electric, a motorized, or engineless vehicle (Ape TR), in small or large sizes.
The coffee truck concept can be utilized in many different ways to achieve one's business goals.
Below you can check out a series of examples of companies and entrepreneurs that have chosen to sell coffee in this new, dynamic and unusual way.
New custom-made Coffee Trucks
Ape TR – Italian Coffee
Sold in Portugal and equipped with a large refrigerated space
Ape V-Curve – Vergnano 1882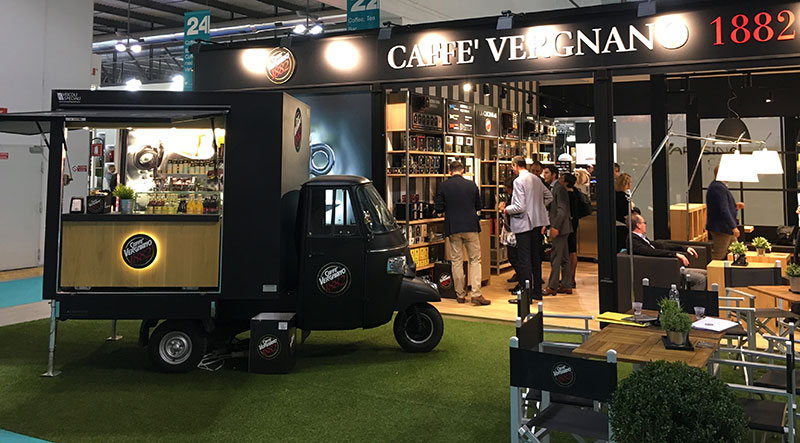 This historic brand's coffee truck was even operating during the lockdown
Ape V-Curve – La Lela Kaffee Kunst
A famous coffee taster's project
NV Food Truck – Nespresso
A mobile coffee truck capable of managing an incredible number of orders
Ape TR – Re Nero Caffè
This gem, with a marvellous espresso machine, includes an easy-to-use self-checkout system
Ape TR – Sympa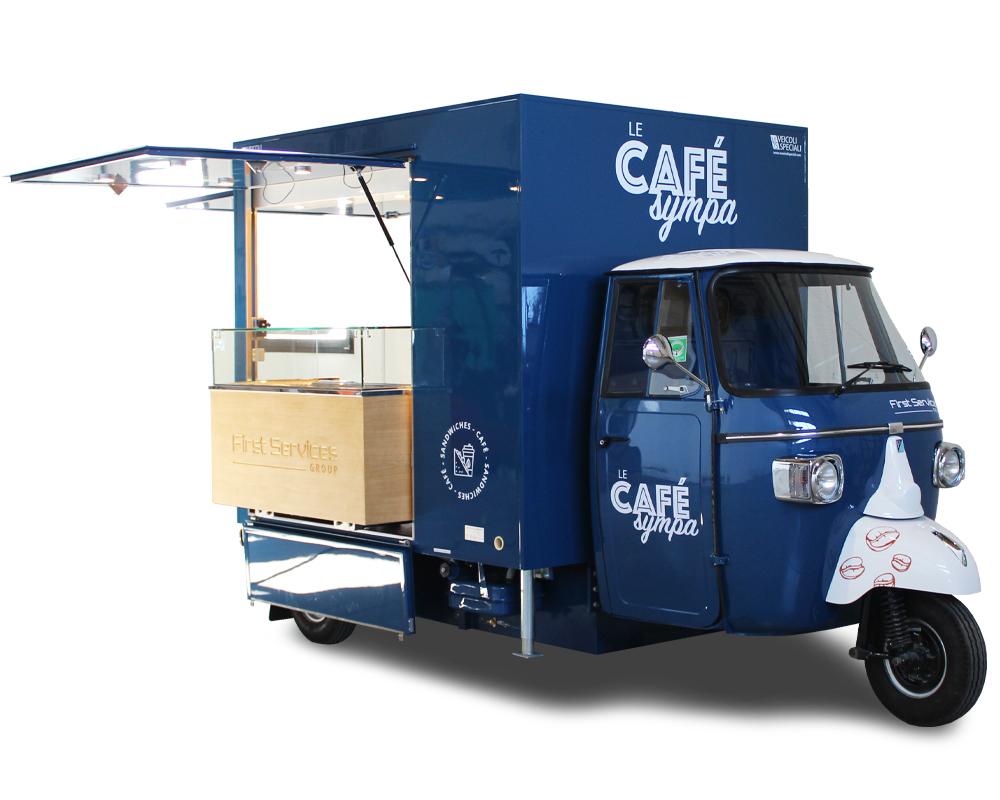 This espresso truck is located within a French hospital
Ape V-Curve – Café Alpin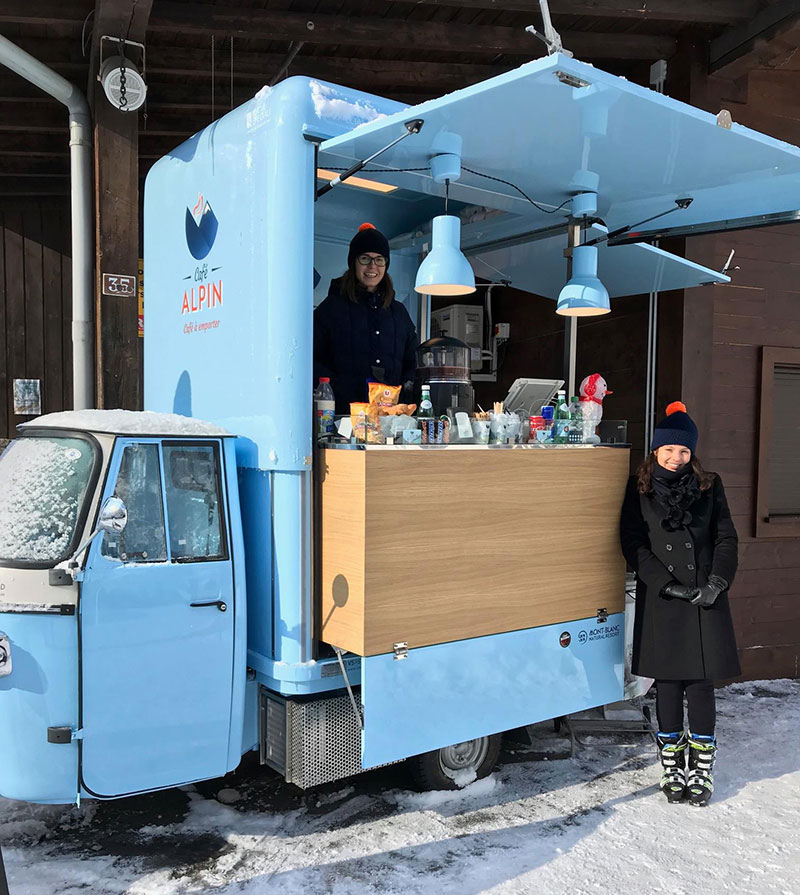 Small traveling café-bar active on the slopes of Chamonix on the border between Italy and France
Fiat 615 – Lavazza
A cafeteria built on a vintage vehicle and placed at the Caselle Torinese airport