In the food service sector, and not only, many have understood that in these fast-changing times it is no longer possible to stand still and wait for customers to magically appear at your place of business.
The Sars-Cov-2 pandemic has further increased awareness that nothing should be taken for granted and that you should confront reality before it confronts you.
Restaurateurs, fast food chains, food industry entrepreneurs, as well as companies in other sectors, are displaying increasing enthusiasm for food trucks and everything that has to do with street food.
Expanding operations in this field provides your business with a series of advantages that cannot be ignored in these tough times. Indeed, the use of a food truck:
increases profits thanks to direct sales in new areas;
requires a decidedly smaller investment and zero management costs compared to fixed locations:
provides mobile advertisement that travels around the city with the vehicle;
allows for participation in sector events with an eye-catching vehicle;
offers the possibility of putting oneself in spaces with a significant amount of foot traffic;
provides a creative solution that motivates staff;
offers a flexible instrument that increases business opportunities and chances to collaborate with other companies;
strengthens marketing activity with a vehicle that expands the brand's visibility.

Among the many products that can be sold with a food truck, pizza remains the predominant traditional Italian product. It is a food that can be consumed anywhere at any time.




There are many varieties, which change according to form and preparation, and there is one for every taste. Some of the most well-known are:
Neapolitan pizza;
Casertana pizza;
Roman pizza;
Pizza al metro;
Pizza al taglio (by the slice);
Pizza alla pala;
Pisan pizza;
Sicilian pizza;
Pizza al tegamino;
Pizza for tastings;
Argentine pizza;
American pizza;
Trapizzino (pocket pizza).
Three of Europe's best pizza truck models

The cost of acquiring high-quality and efficient pizza trucks ranges between 60,000 to 90,000 euros.
These three pizza food truck models fall within this price range. They allow one to sell pizza on the street, at events, during trade fairs, and popular festivals, taking advantage of the mobility of elegant street food vehicles capable of producing a high volume of pizzas.
An alternative to pizza trucks are small mobile pizzerias based on Piaggio Ape Smart or Yield Trailer.
Below the big ones.
ECO PIZZA TRUCK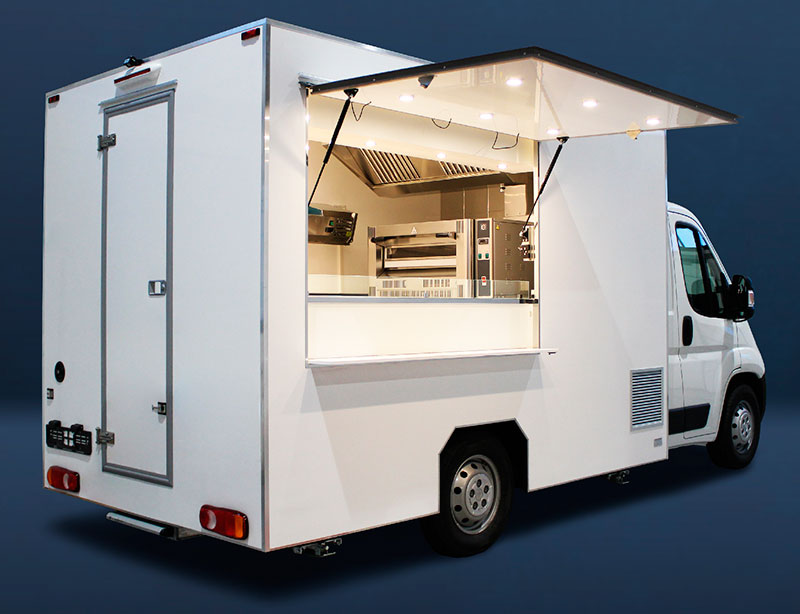 The most affordable version gets delivered with the essential equipment that can help produce a high volume of work, but does not include the paint job and customization. This vehicle can be found in the lowest price range, it is an economical food truck if compared with the others, but offers all of the requirements for a solid food truck built to make sales.
PROFESSIONAL PIZZA TRUCK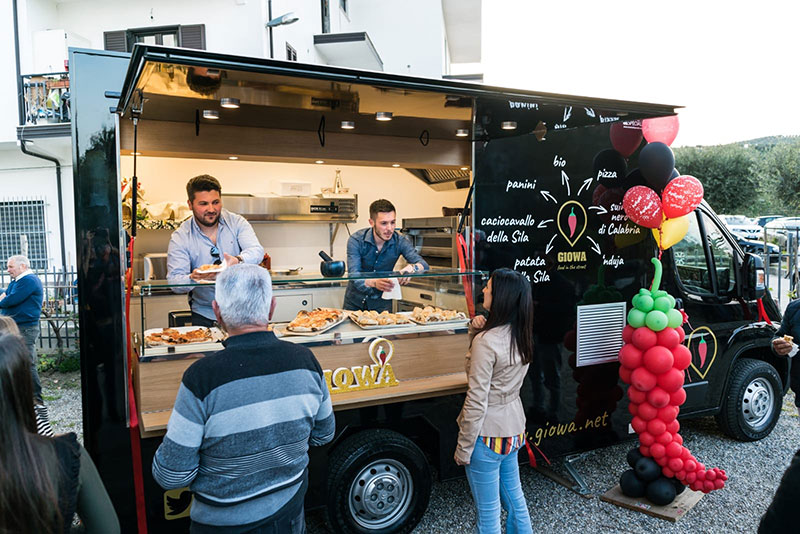 This truck falls within the intermediate price range. Fitted with all the useful equipment of an advanced mobile pizzeria, it is customizable in every detail, making each Professional Food Truck a one-off: in the paint job, materials, lighting and graphical branding. With one of these vehicles you can serve a high volume of pizzas anywhere, even while self-powered, making a great impression with an aesthetically flawless vehicle.
NV PIZZA TRUCK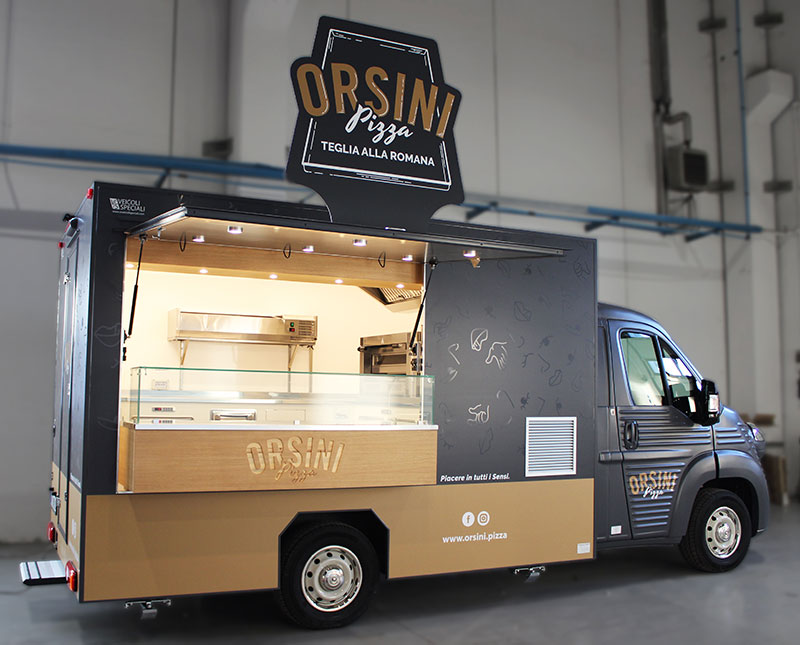 Built on a modern Citroên Jumper with a retro design, the New Vintage Pizza Truck falls within the highest price range. It is one-of-a-kind on the market, as it is outfitted with the best equipment, exceptional materials, a design capable of enhancing any brand and an unmatched power supply. Without a doubt a top-of-the-line model, this mobile pizzeria is fit for every situation or need.
With these vehicles, mobile food service is definitely creating difficulties for more traditional pizzerias. Regardless of the differences among them, these three mobile pizza trucks are designed to optimize on-board work while reducing production time and lasting over time.
3 solutions for the same result: success!