Contrary to what one might think, tourism is one of the international economy's most dynamic and innovative sectors.
Subject to intense competition and the continual emergence of new demands, businesses cannot take a wait-and-see approach.
The growing demand for unique and special services encourages innovation and the diversification of one's offerings through proposals personalized to the clients' tastes and needs.
The hospitality industry in particular is attempting to make up for its unavoidable spatial immobility with curated services dedicated to the client.
Positano's Le Sireneuse, a refined five-star hotel situated on the magnificent Amalfi Coast, has always set itself apart with its superior customer service and the elegance that adorns its rooms and inspires its proposals.
Spending some vacation days in Positano in this exceptional villa-hotel has become a ritual for many tourists from around the world who, after having visited the Amalfi coast, cannot go without regularly taking in its beauty, gastronomy, and the great hospitality of a whole coast.
A hotel defined by its owners' distinct taste, with finely furnished rooms and suites, joyfully decorated restaurant and bars, a swimming pool surrounded by capitals, magnificent vases and lovely mosaics, and a designer gym and spa designed by the famous architect Gae Aulenti.
In these surroundings teeming with elegance and beauty, a mini-food truck was added to enhance the hotel's bar service, making it more mobile while staying in line with high standards of the luxury resort.
The collaboration between Le Sireneuse and VS Veicoli Speciali gave birth to Bee Chic, an Ape Piaggio V-Curve outfitted to offer a bar and cocktail service in an original and pleasant way while celebrating Italian design and tradition.
Bee Chic made it to Positano by helicopter. Afterwards it moved around the city and the coast, offering fantastic cocktails and refined seafood snacks to every passing foodie.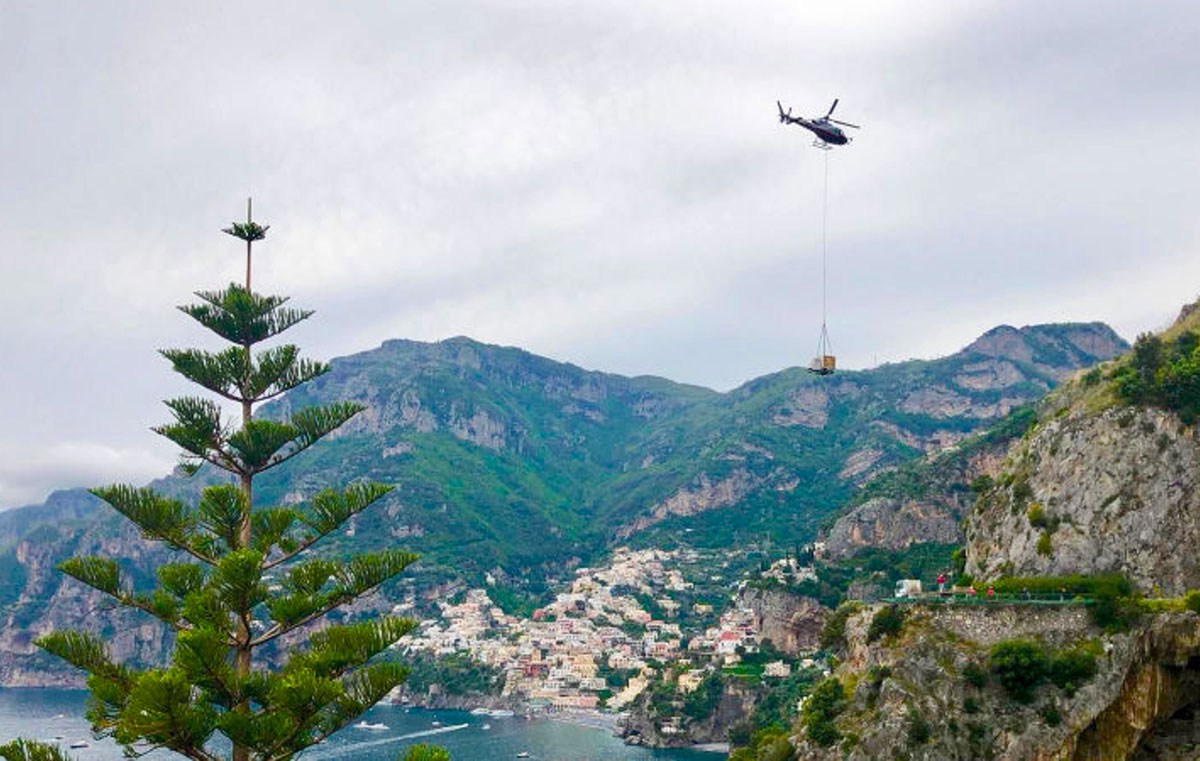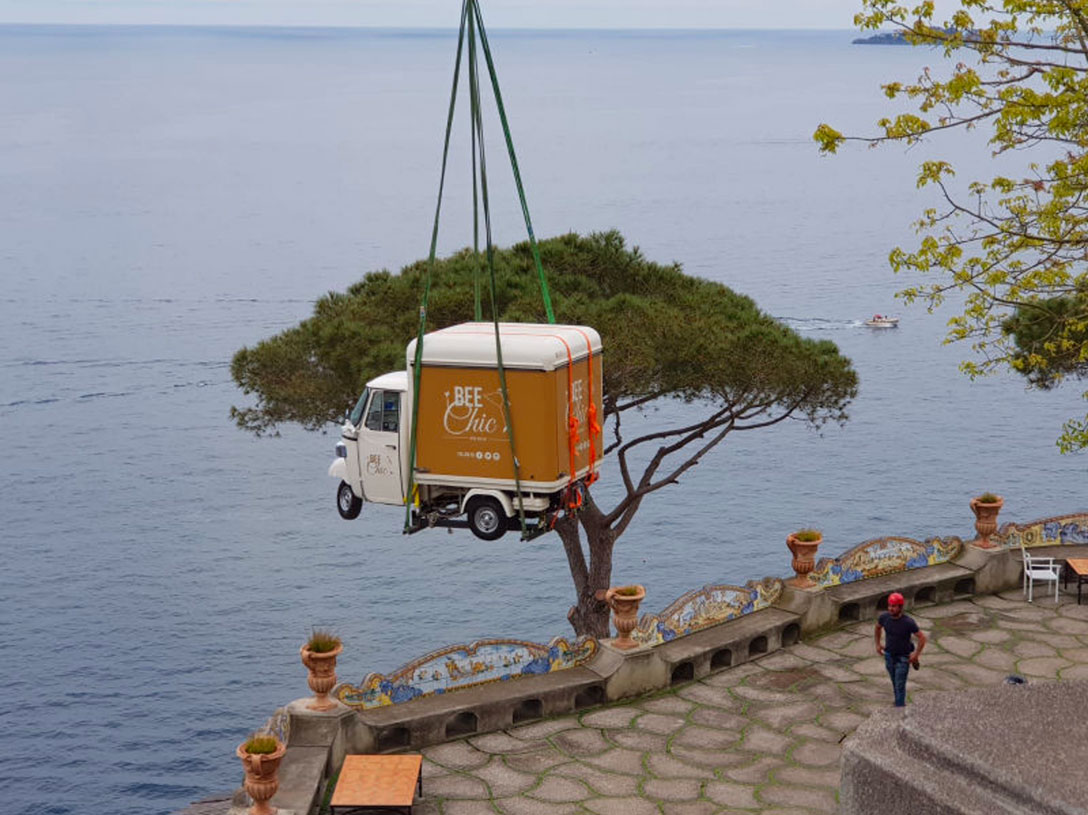 Between April and October, Bee Chic could be seen along the coast in various locations at the Praiano, Maiori and Positano ports.
A classy traveling bar/bistro offering dishes like calamari and traditional Neapolitan pizzelle, tuna and lobster snacks, Hawaiian sushi, fish and chips, and ice cream.
An agile small food truck like Bee Chic can be exploited also as a catering service for weddings and private parties, in order to produce profits even in the winter season.
An internationally renowned hotel by equipping itself with a mobile drink truck demonstrates a forward-thinking business nous and, in difficult times for the hospitality industry, shows how the courage to invest in innovation and new solutions can increase the resilience of any business.
Bee happy bee chic!