Through years of tireless work in the design and construction of food trucks and promotional vehicles, VS Veicoli Speciali has been able to make its mark on the international market as a first-rate company which is at the cutting edge of offering innovative solutions of unparalleled engineering.
We produce vehicles for companies of all sizes and sectors looking to acquire high-quality products which refuse mediocrity in any aspect.
Moreover, when our clients buy a vehicle, and even early on in the assessment phase, they benefit from an accurate needs analysis and consultation aimed at identifying a custom solution that is capable of producing real results.
In this sense, VS never looks to sell a food truck at any cost without considering the actual utility it will bring to the company.
Our goal is to create a vehicle that will produce profits and concrete benefits for those acquiring it. That's why we don't limit ourselves to just "making another sale", but we make ourselves available to clients in order to help them carry out their marketing and sales strategies.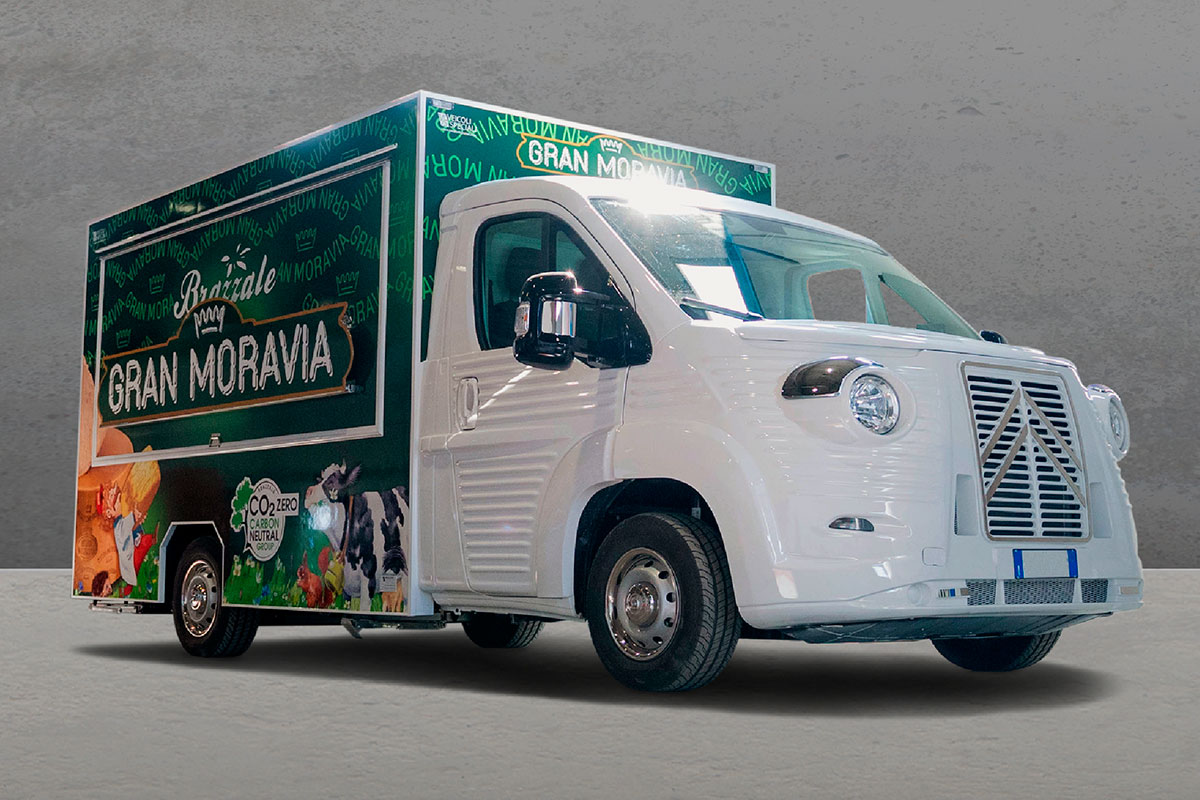 Through a preliminary study we try to come to a proper understanding of various questions:
the identity of the company requesting our services and its communication style and customers;
its goals and expectations;
what the everyday activity of the vehicles will be;
where they will be used;
who will use them.
These questions and more are taken under consideration in order to supply a product that has been optimized for clearly defined commercial and communication needs.
We construct food trucks and traveling shops on the principles of structural quality, aesthetic and ergonomics. Prices vary quite a bit based on the type of vehicle, equipment, type of materials, finishing and so on. However, in each case the vehicles embody and reflect the classic quality of VS outfittings.




There are many elements which contribute to determining the cost of a food truck and are often not immediately visible to the untrained eye.
That's why we are always glad to explain to our customers what the quality of VS outfittings means and what sets us apart from our competitors.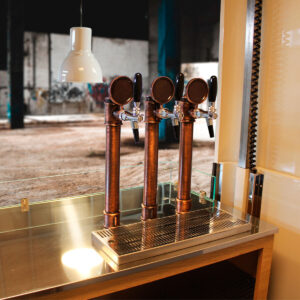 This short list of features can help put this question into context:
materials
equipment
design and ergonomics
graphic design, colors and paint job
finishing
type of electrical system
optional choices
Each one of these is rigorously studied and customized to make the vehicle functional, efficient and last over time.
Taking care of the design and ergonomics down to the tiniest details is essential for creating a food truck that is comfortable for the operators using it.
The sizes, spaces, the positioning of the equipment and devices, the dimensions and materials have a huge impact on productivity on board and on the time it takes to clean and carry out maintenance on the vehicle.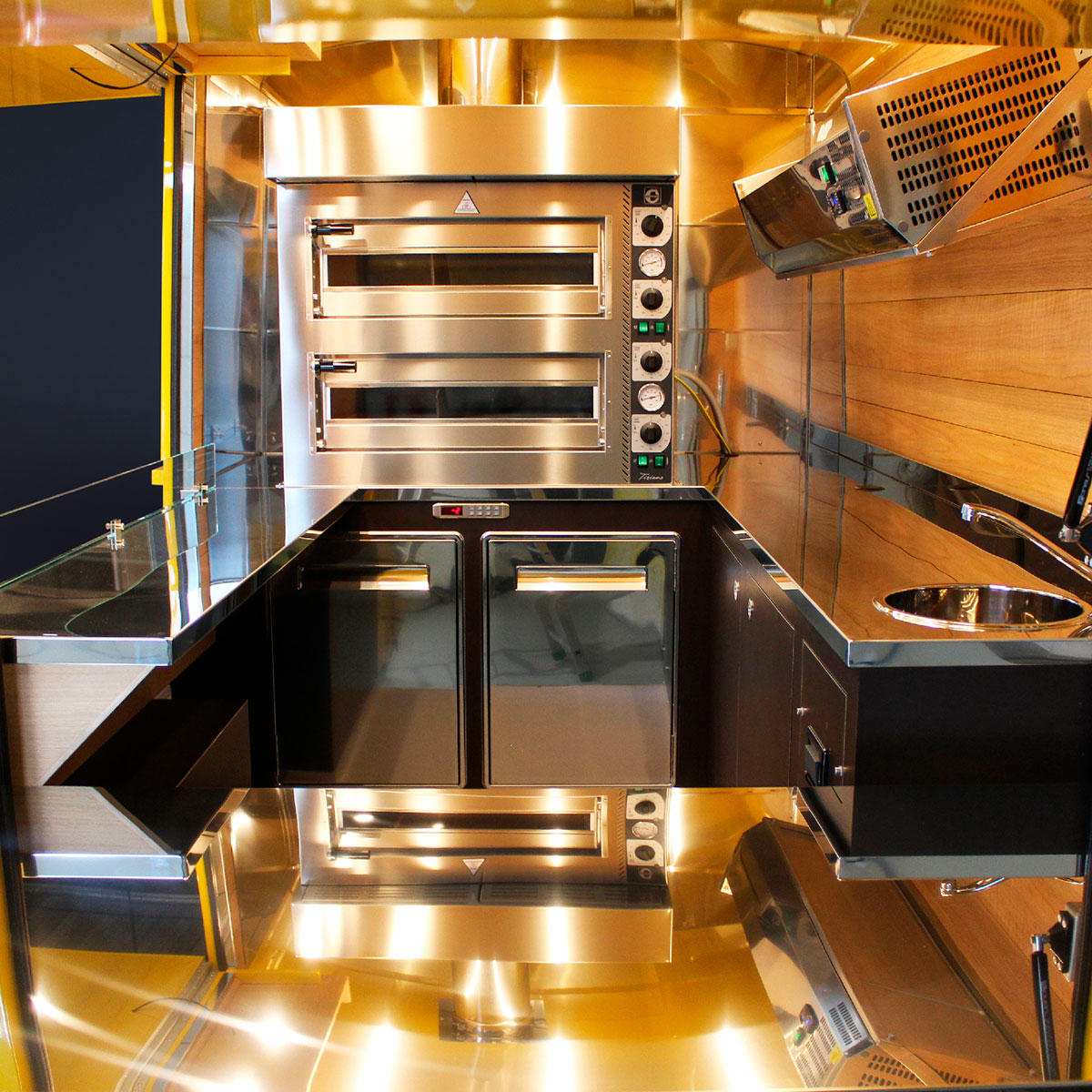 In the case of food trucks with complete professional kitchens on board, where it is necessary to process and handle large quantities of food, everything must work like clockwork, without any hitches and while respecting current health regulations.
Reconciling respect for strict regulations with the principles of ergonomics and the needs of every client is the challenge we face every day.
It is a challenge that motivates and pushes us to develop consistently improved outfittings and innovative solutions to create new opportunities in the street food and street marketing sectors.
We sell food trucks made to excel
At this point it should be clear that at the heart of our proposals we try to supply the client with a successful product and tool that will give them a competitive advantage and a vehicle which gives the brand prestige.
But the service wouldn't be complete if we didn't accompany the client throughout the journey that is sure to bring them success: from the first phases of design to the delivery of a top-of-the-line vehicle (or fleet of vehicles) and onto post-sales.

We are not only committed to guiding the client on this journey in the production of the food truck, but also with constant consultation aimed at:
optimizing the vehicle to the client's needs;
putting decades of experience and knowledge of sales in street food and promotion at the client's disposal;
recommending strategies to seize upon new business opportunities.
Our journey together does not come to an end with the sale of the food truck, because VS Veicoli Speciali continues to supply assistance and advice even afterwards, focusing on the concrete results of each project.
We live in a constantly changing world. In the midst of so much uncertainty, new opportunities are constantly arising that we must take advantage of with courage and determination.
VS Veicoli Speciali accepted this challenge long ago and we are looking ahead to the future. We love our work and enjoy collaborating with forward-thinking companies.
If you are one of these, contact us now!