17 Nov

Buy a New Food Truck or Used Food Truck? An issue with an easy solution

In the last few years, the restaurant and catering industry has undergone a transformation from a generic cooking with a wide offer towards a more specific cuisine, closely connected to a brand. This brought to a more and more specific cooking equipment targeted for one product.

These dynamics play an even bigger role in the food truck industry, because of the limited space available, the energy management and the street vending conditions.

This due introduction to answer one of the most frequent asked questions: Previously Owned Food Truck or Custom Built Food Truck? There are various aspects to examine.
A first difference is obviously the price – a used food truck may be cheap, but bear in mind that usually this outfittings come from low-cost countries and are of poor quality or are converted market trucks with basic design, un-functional ergonomics and non-professional equipment. Not to mention that almost always they do not even respect the current health regulations.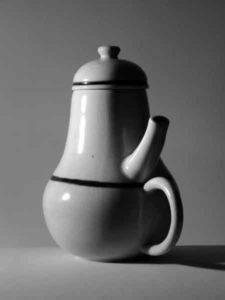 Therefore, nowadays it is basically impossible to find a good used food truck. And even if you had the chance to find one, you would have at least to adapt the design and the equipment, and improve its ergonomy, with extra costs that most of the times are not low at all.
Buying a new food truck means to be able to build your own project in every single detail, realizing a design and kitchen custom made for your product and your brand, with a vehicle that respects the health regulations. This solution is definitely less cheap, but gives you several guarantees.
For instances a big difference, but often underestimated, lays in the equipment and the layout – When purchasing a used food truck, essentially, what you see (and the problems you don't see) is what you get. Most of the times used food truck have poor quality. The standard structures are adapted, the systems are realized in an approximate way and refinements are non-existent.
If you convert an outfitting, changing the facilities and updating the systems, you can incur in very high costs, but you'd still have an adapted truck, so not 100% efficient either from a technical and a marketing point of view.
On the other end, buying a new food truck allows you to choose the equipment and the brand, to build a functional layout for the number of people that will work on it and for the food you're cooking. You can create an appealing and original design, which can truly convey your brand and your product, but also allow the operator to easily handle the clients. This will maximize the efficiency of the truck, because you can take full advantage of the space and of the facilities.
Buying a new food truck – if you buy it from an expert and trustable manufacturer is a guarantee of quality, because you can be sure that the project of the truck is custom made and thought for the specific needs of the product and for the client's working style. Moreover, a new food truck has its warranty, normally 2 years for the vehicle and the equipment and 1 year for the outfitting, but you can always agree upon an extension and take out a specific policy.