Europe has a rich tradition of street food, some of which have centuries of history. For each country, one could list many excellent street food specialties typical of its cuisine.
We have selected 12 that have been very successful, including internationally.
GELATO (Italy)

Known worldwide, Italian ice cream is handcrafted and served in a myriad of flavors based on cream (pistachio, hazelnut, fiordilatte…) or fruit (lemon, strawberry, berries, melon…).
CREPES (France)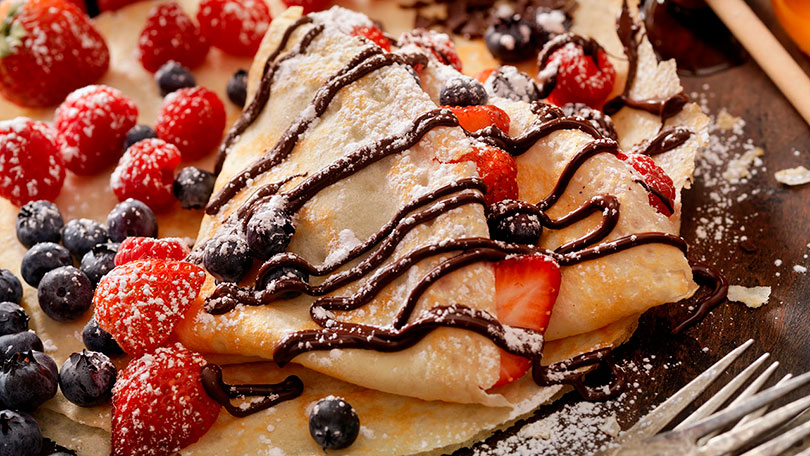 Thin pancakes made of eggs, flour, and milk, they can be filled with Nutella, jam, sugar and lemon, or fresh fruit. There are also savory versions, typical of Brittany (Galettes).

SOUVLAKI (Greece)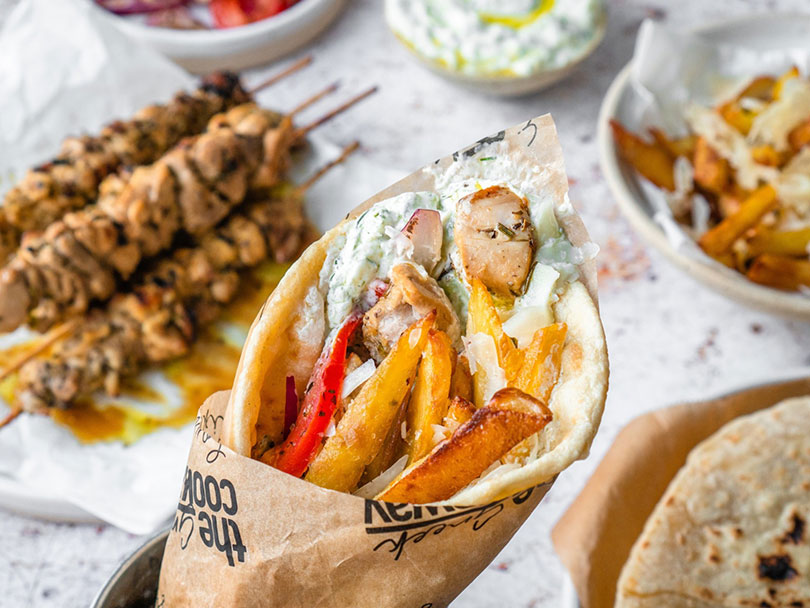 Pieces of meat (beef, pork, chicken, lamb…) grilled on a skewer and served with tzatziki sauce, vegetables, and sometimes wrapped in a pita.

FISH & CHIPS (UK)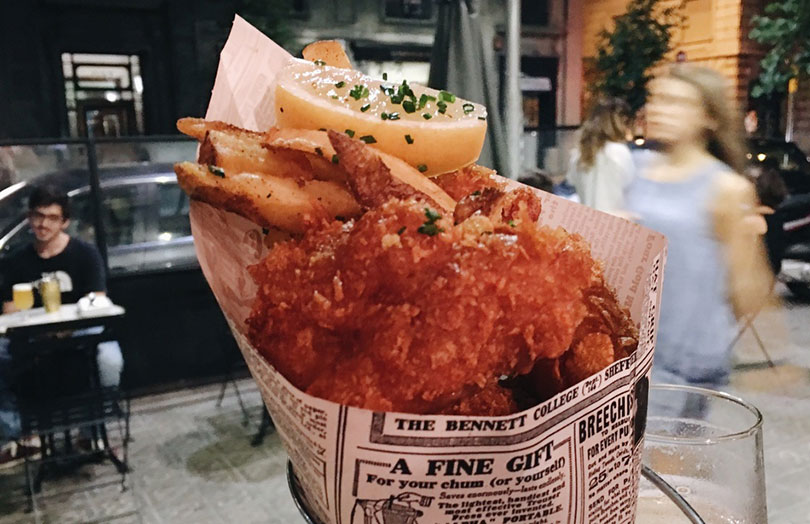 Traditionally wrapped in newspaper, this dish consists of fish (usually cod fillets) and chips, fried and seasoned with salt and vinegar.

BELGIAN WAFFLE (Belgium)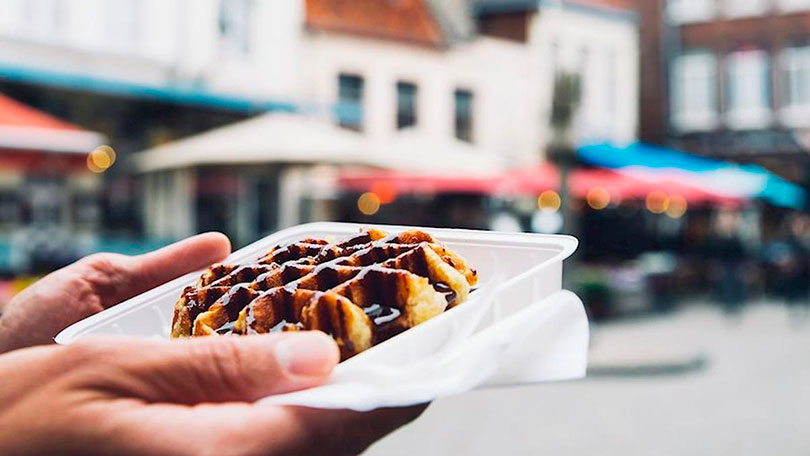 A type of dessert made with eggs, flour, and butter, cooked between two hot plates that give the pastry a characteristic grid or honeycomb shape. Whether from Liège or Brussels, Belgian waffles are garnished with powdered sugar, strawberries, whipped cream, and honey or chocolate.

CURRYWURST (Germany)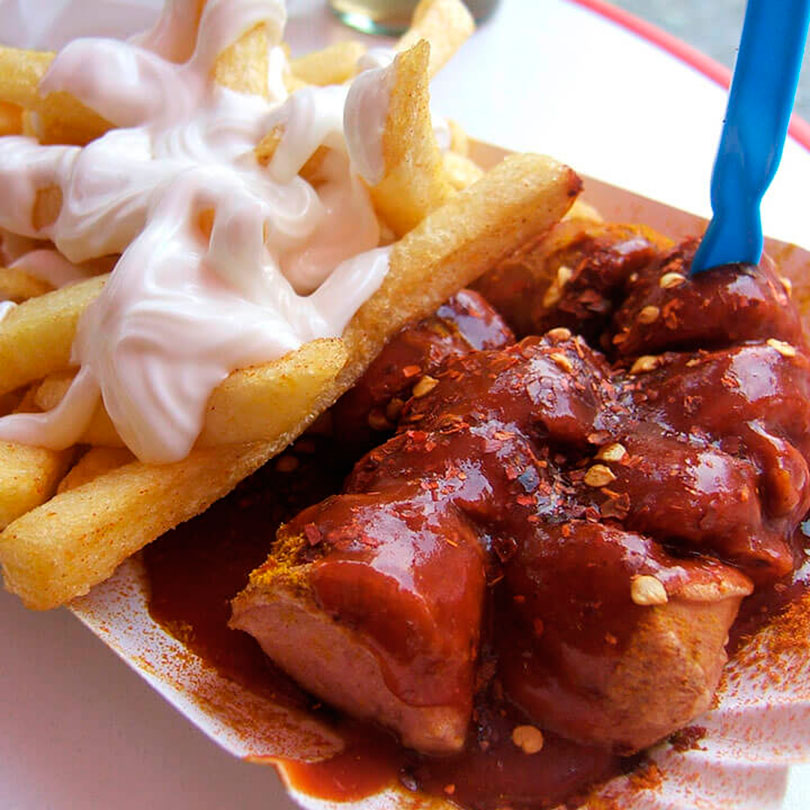 Grilled sausage, sliced and seasoned with ketchup and curry powder, often served with french fries. In Berlin, it's the snack par excellence.

PIZZA AL TAGLIO (Italy)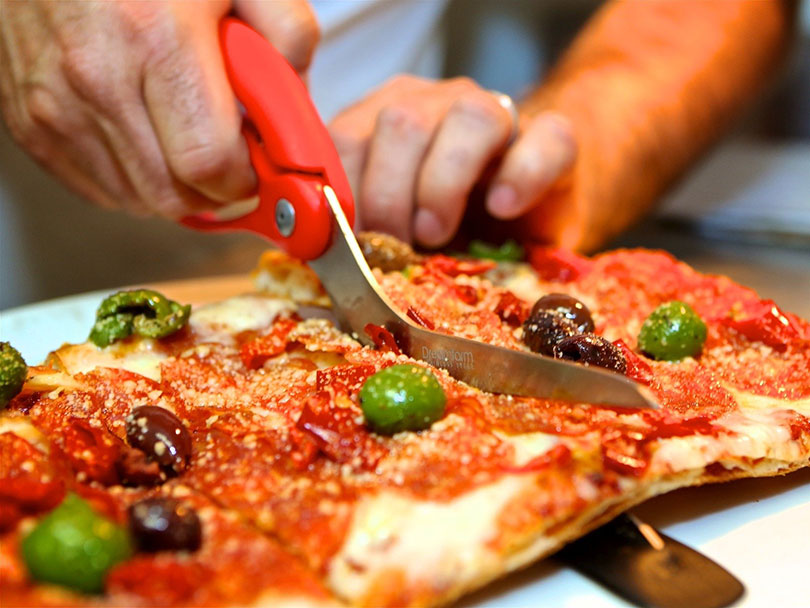 A type of pizza that is generally baked in large rectangular or square pans and sold by the slice. The thickness and texture of the pizza vary according to regional tradition.

CHURROS (Spain)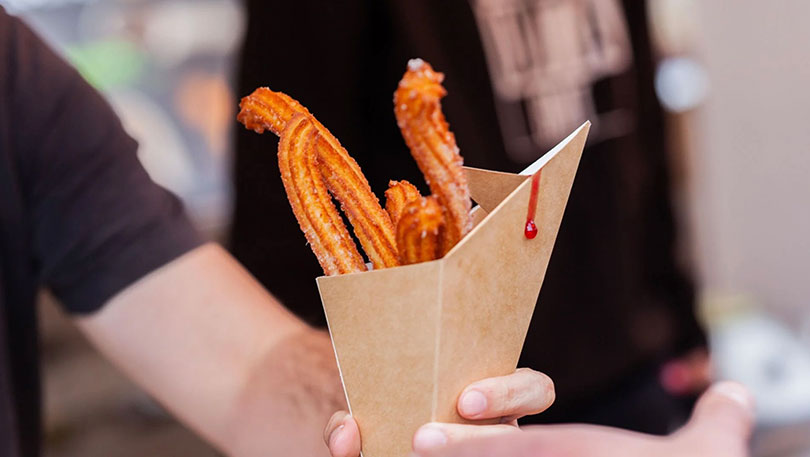 Fried sweets made of flour, butter, and eggs, commonly dipped in hot chocolate. In Spanish tradition, they can be enjoyed for breakfast in the morning or as an evening snack.

WIENER WÜRSTEL or FRANKFURTER (Austria)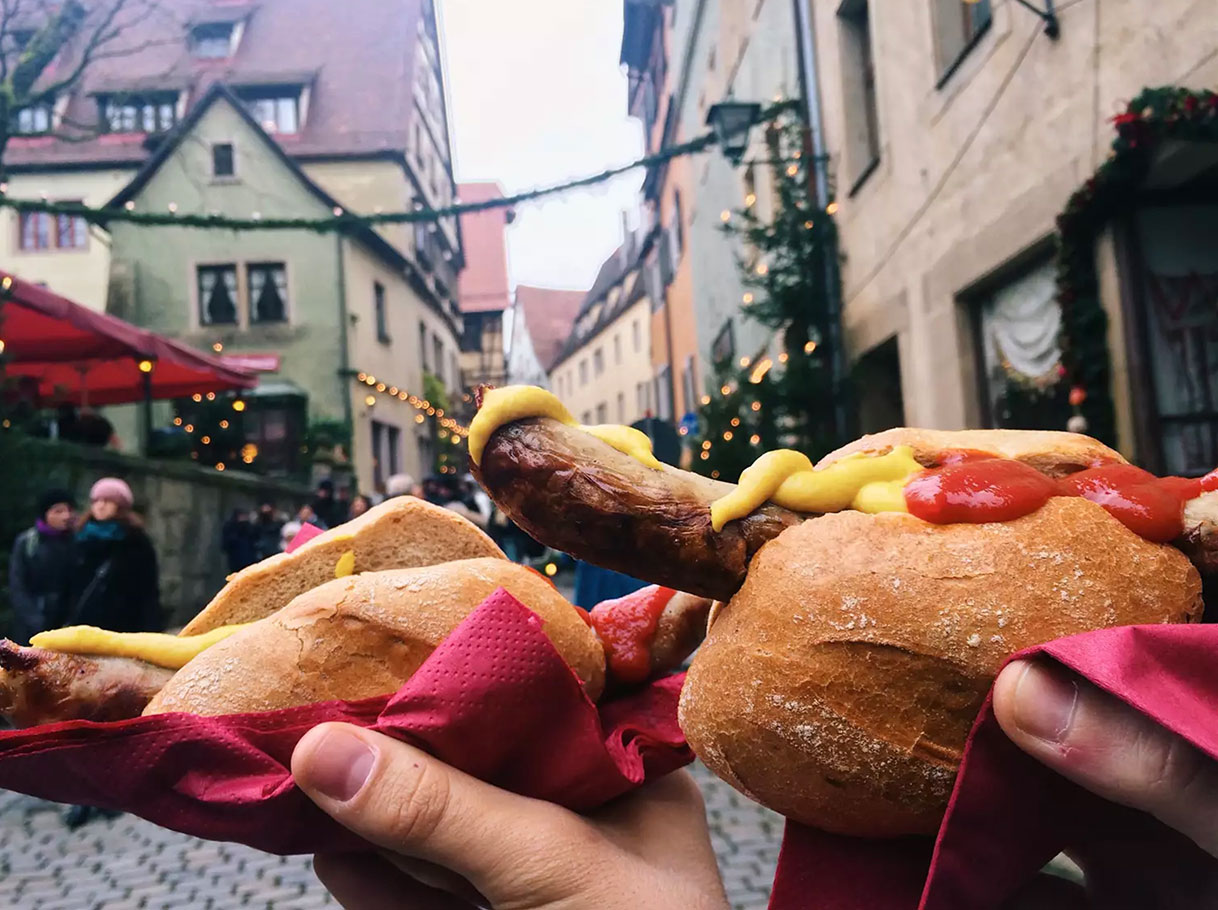 Pork and beef sausage partially boiled and smoked at low temperatures. It is generally served as a hot dog with horseradish mustard (kren). To stuff the hot dog, other typical sausages such as Bratwurst, Knackwurst, or Käsekrainer can be used instead of the Viennese sausage.

BIFANA (Portugal)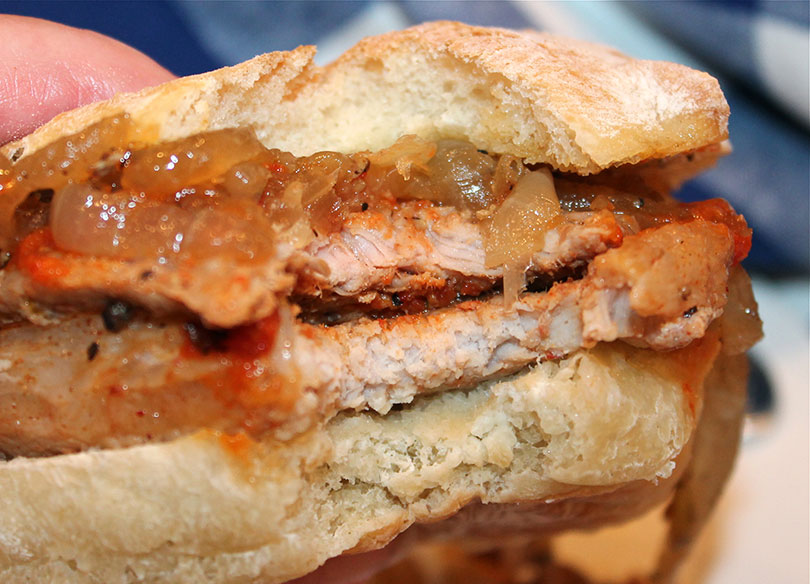 A sandwich stuffed with marinated pork slices (at least 5 or 6 hours) in a mixture of white wine, garlic, bay leaves, salt, and pepper. The meat is then roasted over low heat and placed in the bread with a dressing of mustard and spicy sauce.

DÖNER KEBAB (Turkey)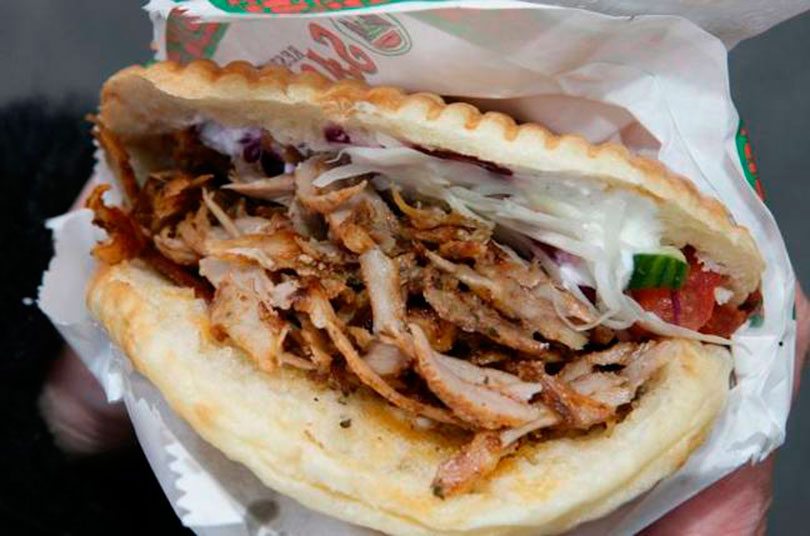 The "döner kebab" is one of the most popular street foods in Turkey. Finely sliced lamb, beef, or chicken served in flatbread or a pita, with various vegetables and sauces.

TUNNBRÖDRULLE (Sweden)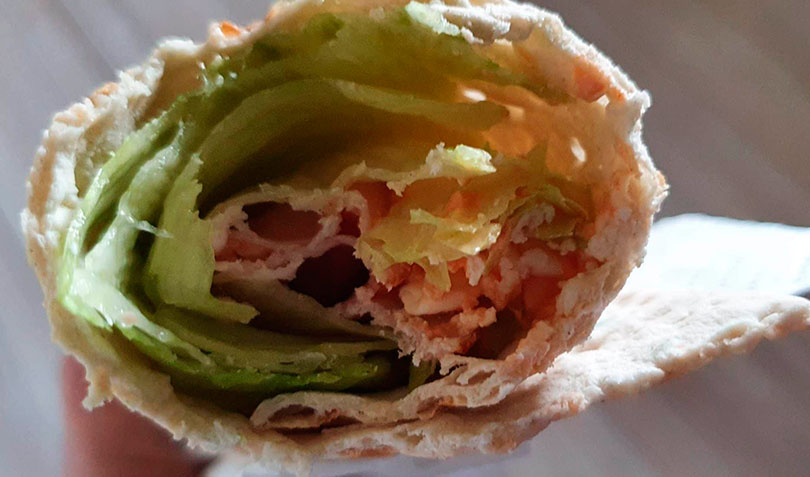 A unique snack consisting of a thin Swedish bread (tunnbröd) rolled into a cone shape and filled with sausage, mashed potatoes, salad, and other sauces. It can also be found with a shrimp filling. In fact, it exists in infinite street versions.
Over time, the ways of cooking and selling street food have multiplied, especially towards the use of equipped and customized vehicles on request.
A FOOD TRUCK is much cheaper than a fixed location and definitely more versatile. Its mobility opens up endless business opportunities, generating visibility and promotional occasions for one's brand and products.
Choosing to buy a high-end food truck to sell Europe's most popular street food offers many advantages in terms of:
effectiveness: increases commercial impact and economic return;

efficiency: allows to work more comfortably improving productivity;

savings: reduces maintenance costs in the medium-long term offsetting a higher initial investment;
image: high-quality furnishings, graphics, and finishes reflect positively on the brand image;
perception: high-quality equipment and materials deteriorate less rapidly and convey a sense of cleanliness and hygiene that is so important in the sale of food products, especially in the context of street food;
attitude: working on a high-end vehicle positively affects pride and mental disposition, stimulating to give one's best.

Below are some examples of food trucks set up to cook the most famous street foods in Europe.
Tesserete – Piaggio Porter Craft X – Gelato


La Creperie – Piaggio Ape V-Curve – Crepes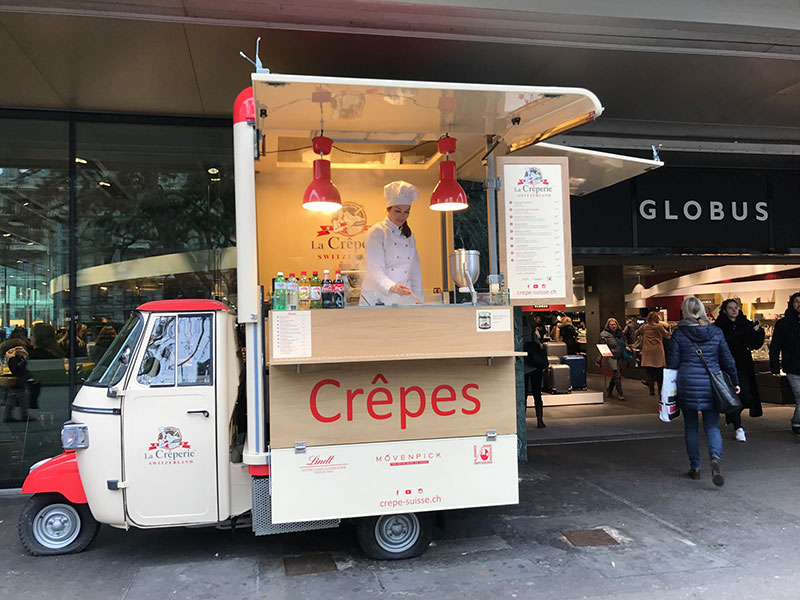 Fish & Chic – Professional Food Truck – Fish and Chips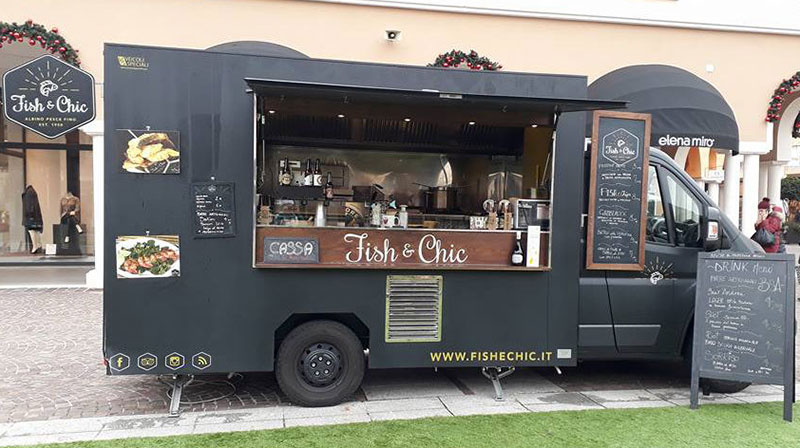 Orsini – NV Food Truck – Pizza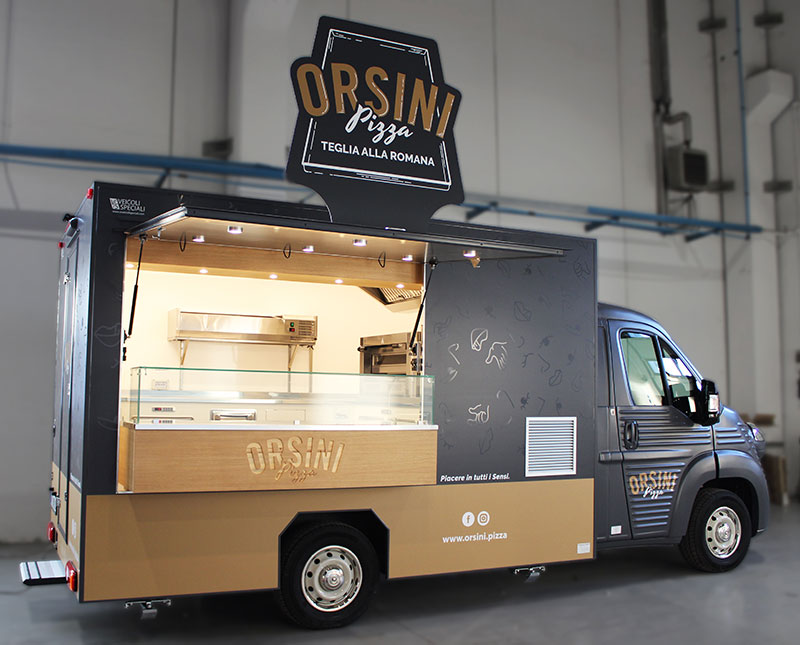 Les Churros du Chef – Piaggio Ape V-Curve – Churros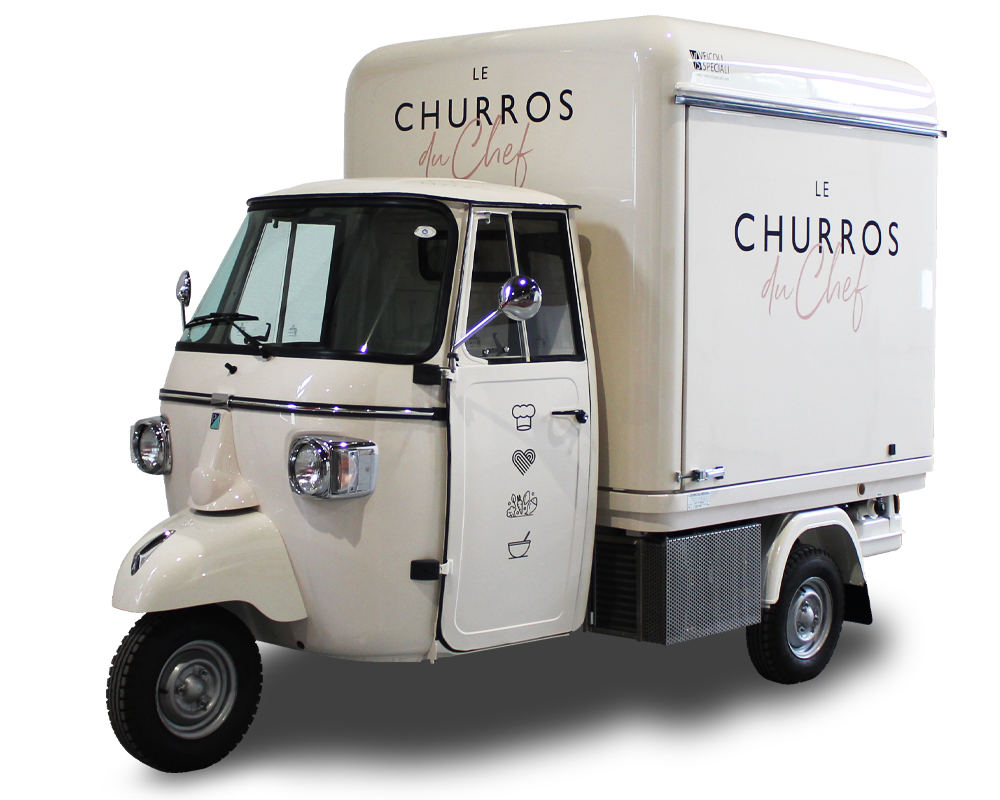 Les Churros du Chef – Piaggio Ape V-Curve – Knackwurst